Ever heard the saying, "You can't judge a Warrant by its cover?"

At first glance, this spring's Warrant may look exactly like every other Warrant you've ever seen — the familiar newsprint paper, the blocky black font, the windmill-in-the-circle seal of the Town of Orleans — but inside it's different.

This time around, the Orleans Select Board, the Finance Committee, and Town Hall leadership and staff have provided a lot of helpful information — sort of a mini-master class in municipal finance — to help us make more sense of the Warrant, and ultimately become better informed, more effective participants in governing our town.

But first, the details:

Orleans Annual and Special Town Meeting
Monday, May 8 at 6 PM
The Nauset Regional Middle School gym

New to Town Meeting? You may want to get there early to check in, grab a handheld electronic voting gizmo, and find a seat. (Childcare will be available; information will be posted on the Town website tomorrow.) Bring water, maybe a snack, and your copy of the Warrant (available online — or in hardcopy in the lobby of Town Hall).

If you're like us, you tend to skim through the first few pages — the soup course, if you will — and go straight for the meat and potatoes, the Articles.

This time, it's worth slowing down. The 24 pages preceding the Articles are filled with helpful information, presented clearly enough for even a finance neophyte to comprehend. For example, one section of the overview (pp. 7-9), written by Interim Town Manager Charlie Sumner and Select Board Chair Andrea Reed, divides the 66 Warrant articles into five distinct "buckets," or funding sources — and then explains how tapping that particular source would or would not affect our tax bill.
Also, don't miss the Finance Committee's report and letter (pp. 20-24) describing how Orleans town government has become more collaborative and transparent in recent years — a positive trend that, by all accounts, will continue as we welcome Kimberly Newman, our new Town Manager.

Another trend? Investing in quality of life. This means several housing initiatives, a feasibility study for a new library (Article 45 in the Warrant) and embracing a new "Community Life" approach — one product of the recent Community Center Feasibility Study — that involves fostering a more symbiotic relationship between the Town's cultural and recreational programs. To this end, we now have a stand-alone Recreation Department (no longer part of DPW) with a new full-time director, Tricia MacDonald.

Another cool, new Warrant feature; a "Dear Neighbors" section (pp. 133-135) that includes notes from the Police Chief, the Fire Chief, the Chair of Snow Library's Board of Trustees, and the Chairs of the Affordable Housing Committee and Trust Board, among others, telling us why we should support specific Articles in plain, understandable language.

And while you're engrossed in Town Meeting prep, pay a visit to Lower Cape TV (LCTV) and watch its terrific 8-minute overview of the Orleans Warrant with a close look at key articles. For a longer tutorial, the Orleans Citizens Forum hosted a 90-minute discussion with DPW Director Tom Daley, Affordable Housing Trust Chair Alan McClennen, Select Board Member Kevin Galligan, and Interim Town Administrator Sumner that you can watch by clicking here. The Orleans Town website also offers three brief, well-produced videos (credit goes to Mia Baumgarten, the Town's Media Program Coordinator) featuring more Town celebs explaining the background and their support of various projects and expenditures. It's great to be able to put faces together with names, departments and committees.

Keep reading for EXIT 89's preview of the articles that caught our eye.
---

Article 13: Town/School Budget
The proposed operating budget for Orleans in FY24 is $44,512,527 — an increase of $3,054,150, or 7.4 percent, from last year. Some of the jump comes from union-driven salary increases, some from rising fuel and energy costs, and a lot comes from debt, as noted below.
Education costs are a major driver. Orleans Elementary School saw a 3 percent uptick in operating costs, and the cost of our share of the Nauset Regional School District assessment rose 23 percent — due in large part to debt associated with the high school construction project, which the Town will begin to pay in FY24. The NRSD's operating costs went up across the board, too — higher transportation costs, outbound school choice and charter school tuition, rising energy costs, a greater need for special education, mental health and behavioral services, and flat or decreased revenue. The Orleans Select Board and Finance Committee both voted unanimously to approve the budget. A simple majority vote at Town Meeting is required for it to pass.
---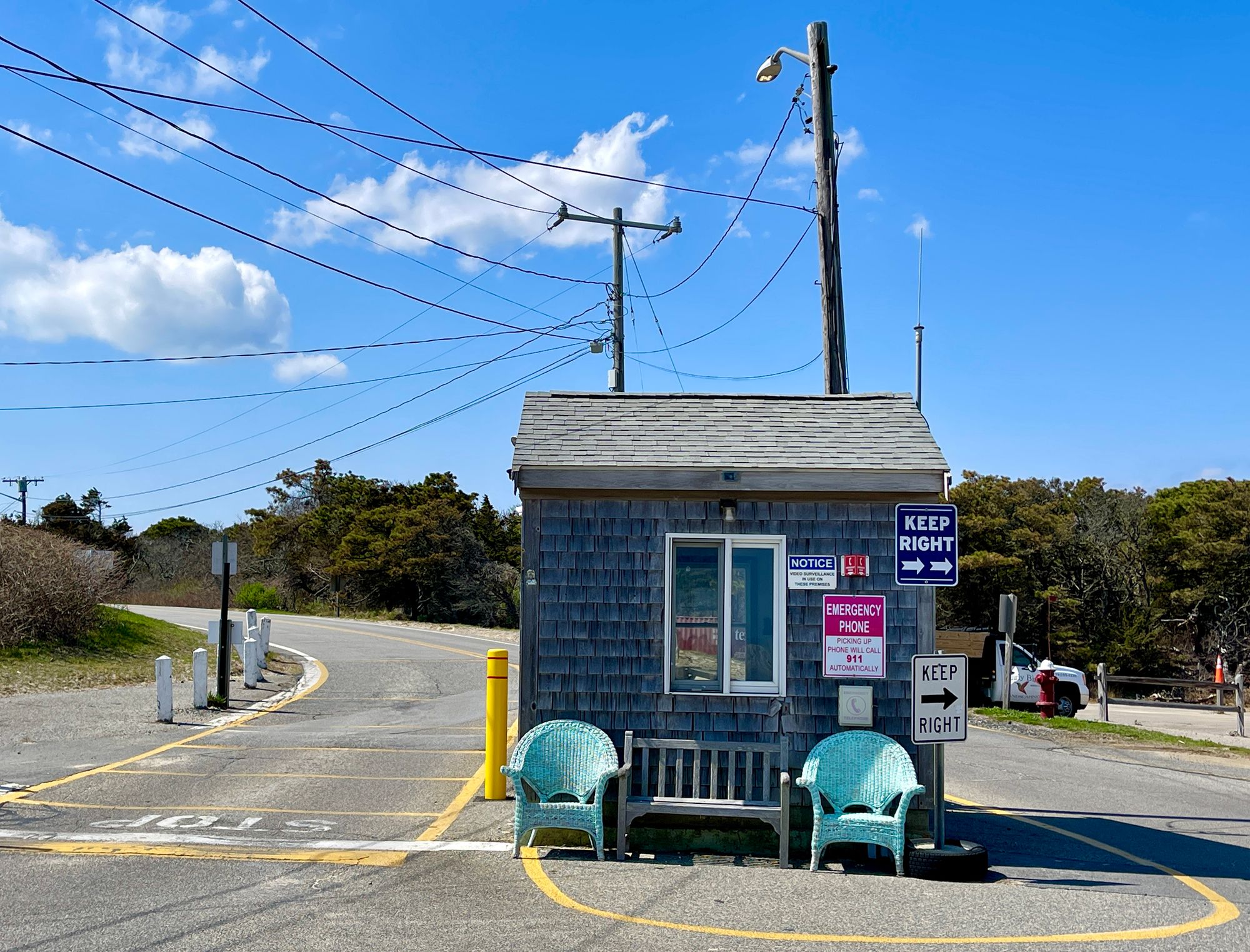 Article 14: Capital Improvements Plan
You'll see lots of interesting stuff in the Orleans "Capital Improvements Plan" — a schedule of potential projects anticipated over the next five years, and what the financial impact of each might be. Projects include a new Fire & Rescue Station; the continued roll-out of Phases 2 and 3 of the Wastewater Master Plan; dredging of Rock Harbor; restoration of Town landings; the ongoing Nauset Beach Retreat project; and a new library, to name just a few. This list and the associated timeline are not set in stone. Rather, they're intended to give voters an idea of what may be on the horizon. The Orleans Select Board and Finance Committee both voted unanimously in support of the plan. A simple majority vote at Town Meeting is required to pass.
---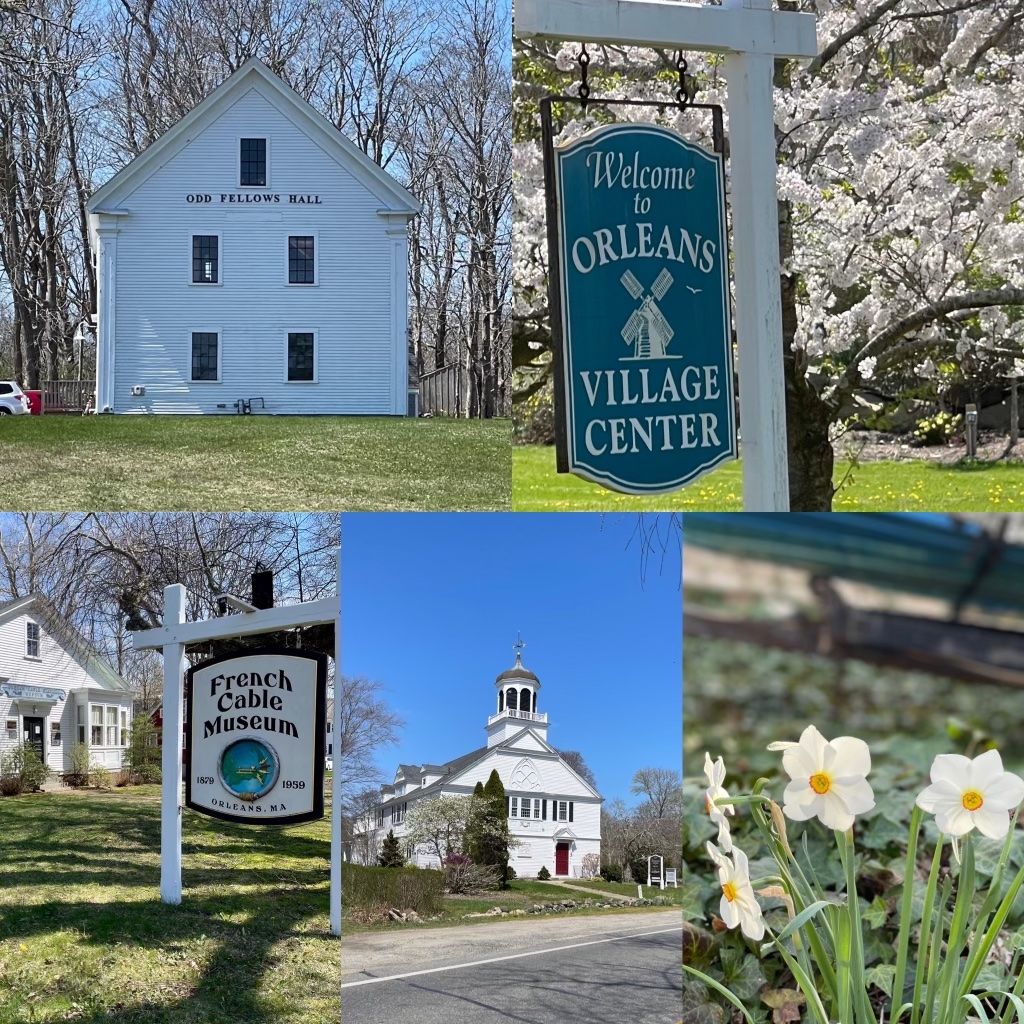 Article 15: Community Preservation Act Program Budget
Community Preservation Committee (CPC) has been established in 176 towns across the state with a general objective of preserving and improving a community's "character and quality of life." The CPC is funded by state contributions and a 3% surcharge of our town's property tax revenue. Established in 2005, the Committee receives grant applications from local organizations and town departments that seek to support and enhance our open space, recreation, affordable housing and historic preservation. After research and deliberation, the CPC offers a list of its choices for Orleans voters to approve.

This year's list of 15 projects includes funding for the Affordable Housing Trust Board, picnic tables for Putnam Farm, archival assessment of historical documents at Snow Library, restoration of an historic organ at the Federated Church, an archeological survey of two key areas of Orleans originally inhabited by Indigenous peoples, continued restoration of the French Cable Museum, a protective structure for the CG36500 Motor Lifeboat at CHO (the Orleans Historical Society), a design for reconstruction of the historic Orleans Bandstand, paint and siding for further Academy Playhouse renovations, continued restoration at Odd Fellows Hall, as well as other community-focused programs. The total budget for CPC in FY2024 is $1.37 million. The Orleans Select Board and Finance Committee both voted unanimously in support. Funding is already accounted for on our property tax bills. A simple majority vote at Town Meeting is required to pass.
---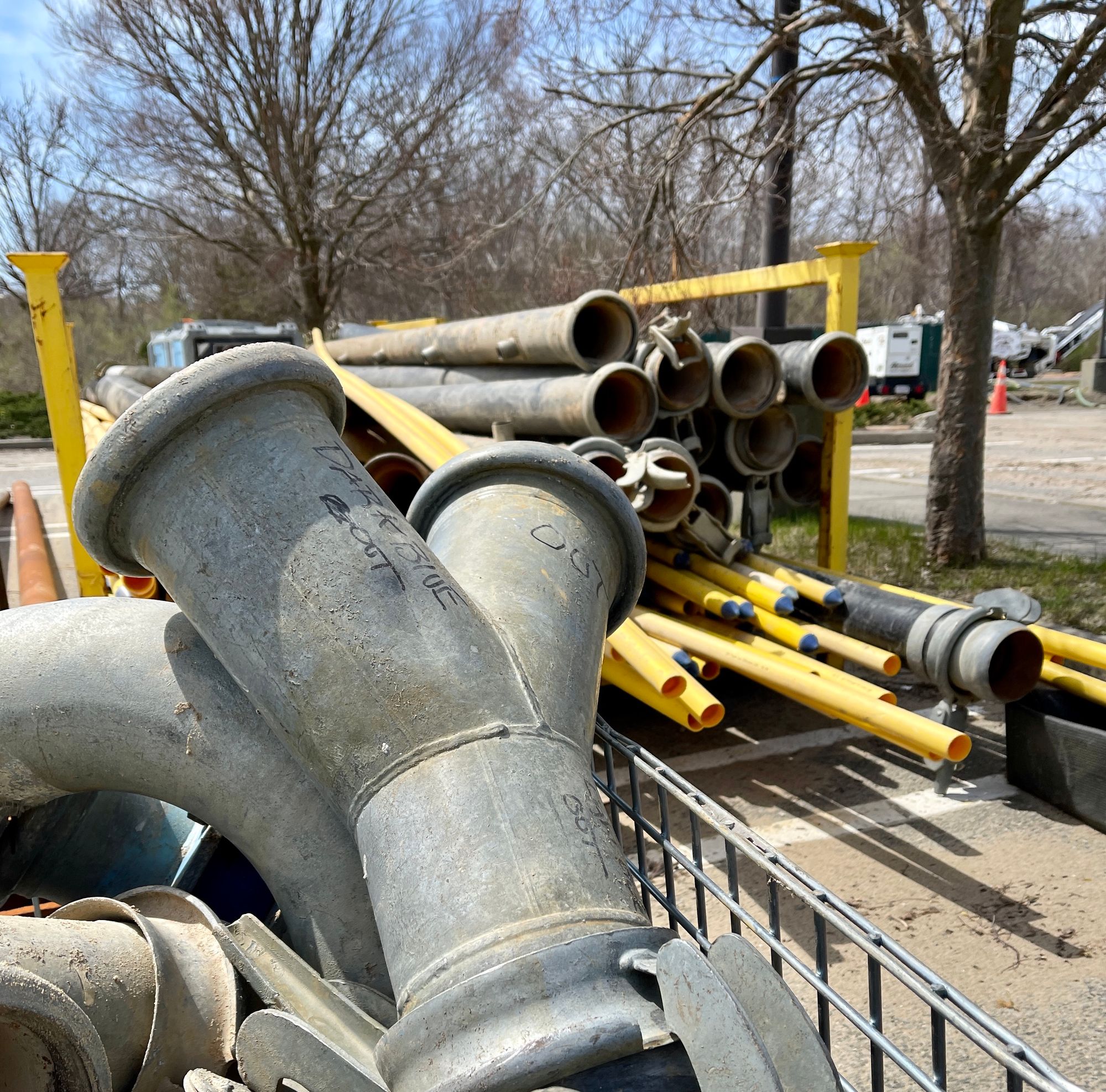 Articles 16, 17 + 18: Wastewater
These three articles represent progress across all three initial phases of our Wastewater Master Plan. If you are new to town, or still need to read up on the epic wastewater saga, you can find a brief and easy "Sewers 101" summary in the December issue of EXIT 89.

Article 16 asks us to approve $2,486,900 to fund a survey and preliminary design of Phase 3 of the plan (referred to as the "Lakes & Ponds Sewer Study Area," described on the town website here) and "public engagement activities." After the Warrant went to press, it was discovered that the Lonnie's Pond work referenced in the Warrant was already accounted for in Article 42. That's why an amended Article 16 will be presented at Town Meeting without the Lonnie's Pond piece included. The new total to approve — for the survey and design work and public engagement — will be $2,437,700.

Article 17 asks for an additional $275,000 for downtown sewers, or Phase 1. As Select Board member Galligan explains on the website video, issues with supply chain delays, cost increases for metal and valves, and across-the-board inflation have made an increase in funding necessary.

And because bids for Phase 2 of the Wastewater Plan were due by April 19, after the Warrant was printed, an additional placeholder (Article 18) was included that would allow the Select Board to request more funding if needed for the Meetinghouse Pond Area sewering, on top of the $33 million that was approved at last spring's Town Meeting. EXIT 89 has learned that a favorable outcome at the bid opening on Friday, April 28, will result in this article being withdrawn at Town Meeting.

The Orleans Select Board and Finance Committee voted unanimously to support all three articles, which each require a two-thirds majority vote at Town Meeting and approval of a Prop 2 ½ override on the ballot.
---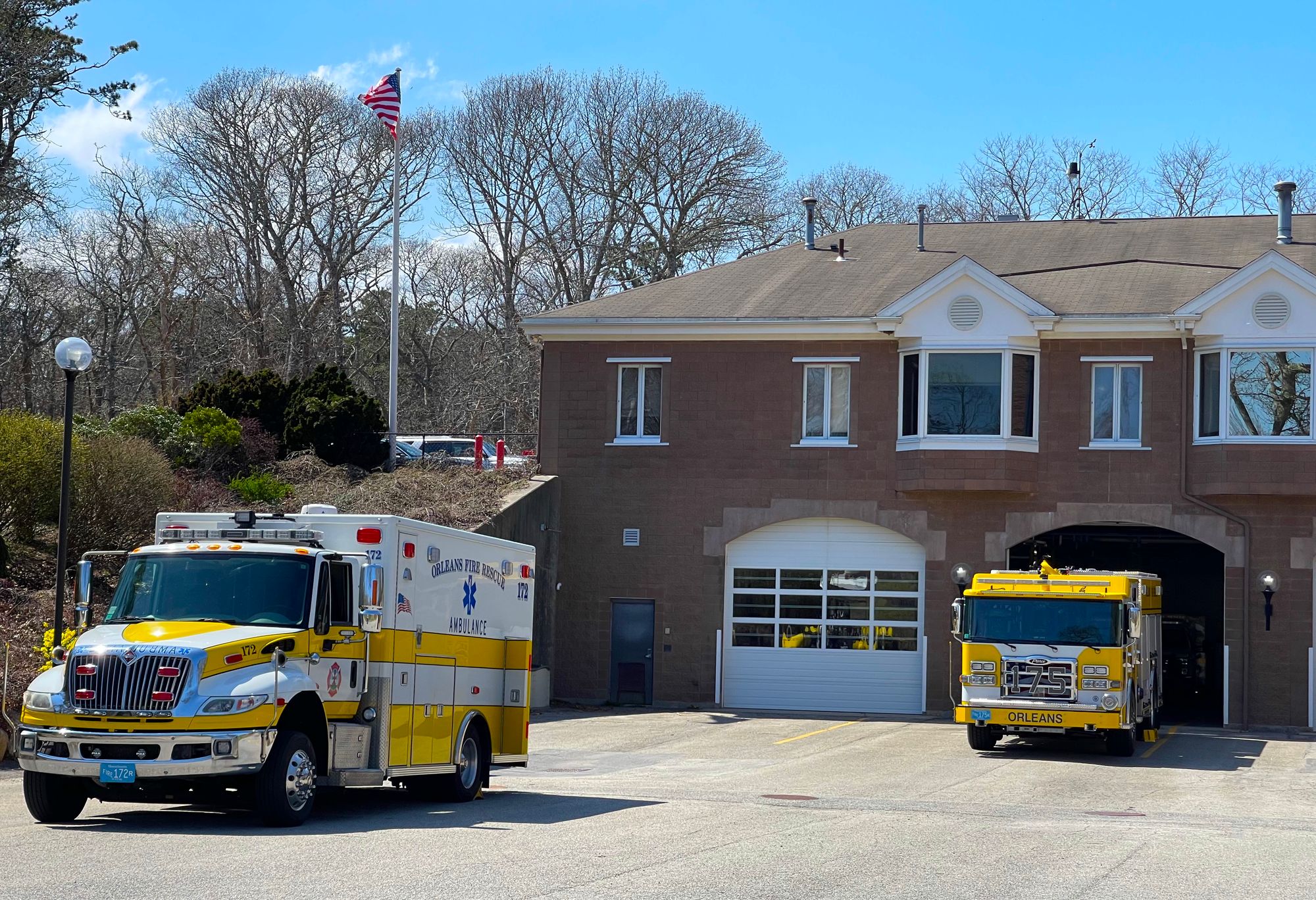 Articles 21, 41, 43 + 49: Fire & Rescue
Four articles deal with funding for Fire & Rescue operations in Orleans — from new equipment and minor building renovations to overtime funding. Here they are in a nutshell:

Article 21 asks voters to approve $1.6 million to replace an aerial ladder truck purchased in 2007 with a new truck with a longer aerial ladder. Article 41 asks for $410,000 in funding to replace an ambulance that will be ten years old by the time a new one is delivered — paid for by existing ambulance reserves, so there is no property tax impact. Article 43 requests $35,000 to add bunk-room space and lockers to the Fire & Rescue building to accommodate additional responders on duty — more than the current five. And finally, Article 49 provides $100,000 in additional overtime for Fire & Rescue staff, to fund a fifth firefighter per shift for the summer season — an interim step while the department continues efforts to expand staffing.

Chief Geof Deering describes these four measures in a website video and notes in the Warrant that "multiple, simultaneous calls occur every day. We need an appropriate number of staff on duty to respond promptly. The success of this article will improve response times and ensure proper staffing in emergencies."

The Orleans Select Board and Finance Committee voted unanimously to support all four articles. The new aerial ladder truck — Article 21 — requires a two-thirds majority to pass at Town Meeting, and a follow-up vote at the ballot to approve a Prop. 2 ½ override. The other three articles require a simple majority to pass.
---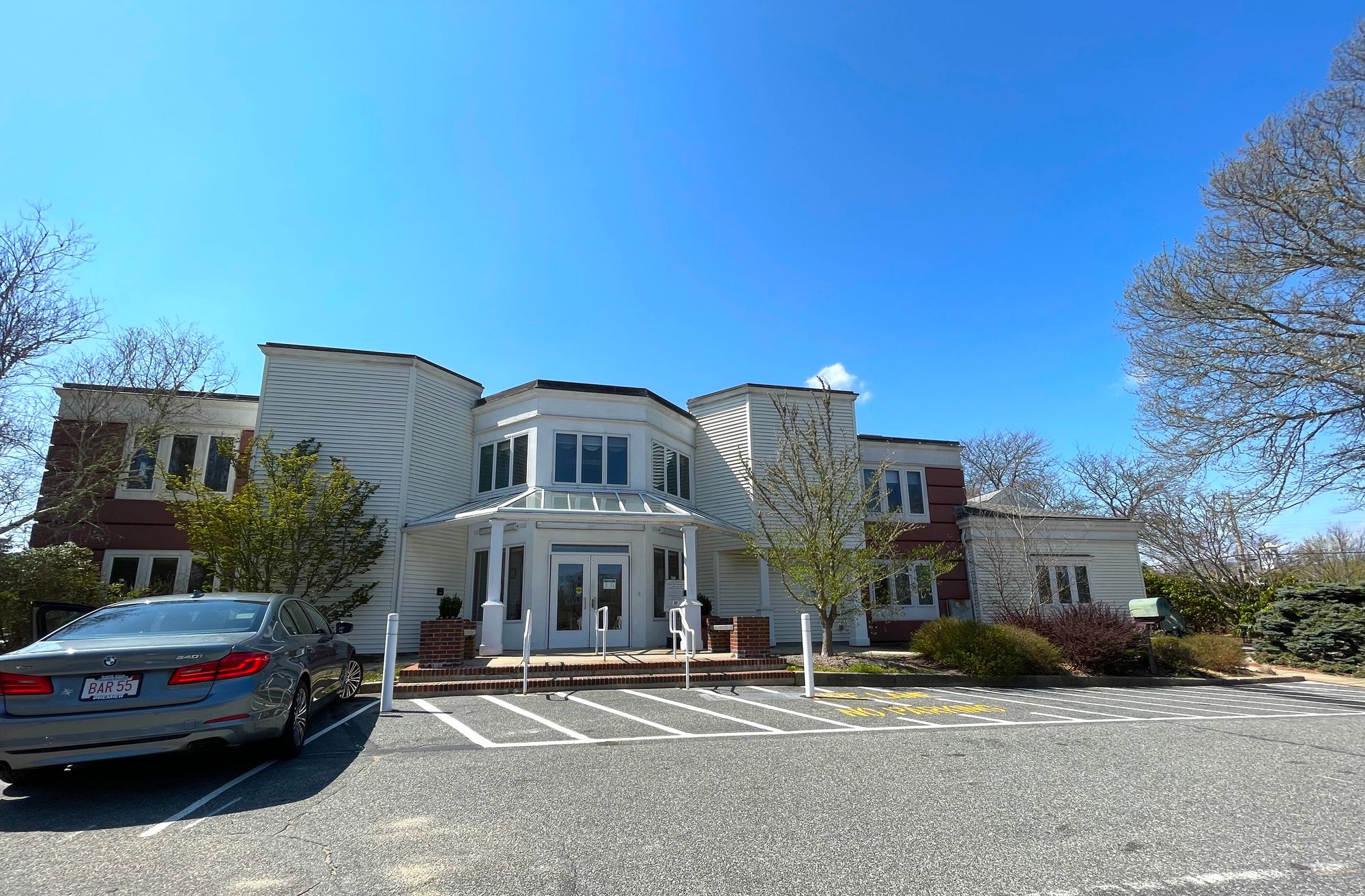 Article 45: Snow Library Feasibility Study
Enormously popular Snow Library — boasting more visitors per year than any other municipal building in Orleans — was built in 1954 and expanded twice, in 1977 and 1992. Today, the aging library lacks sufficient space for events, meetings and books, and is no longer in compliance with current standards in accessibility, energy use, fire safety or technological capability. The building is "nearing the end of its useful life," according to experts. With the goal of creating a state-of-the-art facility, the trustees have launched an educational campaign, "Building Our Future Together." The next step is Article 45, the approval of a $180,000 feasibility study — $90,000 of this would come from Free Cash; the Snow Library Trust Fund would provide the rest. A Town website video featuring Trustee Jamie Balliett lays out the problems with the current facility, and the prospects for a new one. The Orleans Select Board and Finance Committee voted unanimously to support the study. A simple majority vote at Town Meeting is required.
---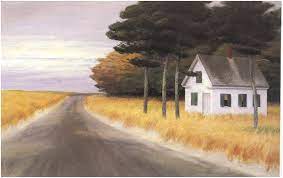 Articles 31+32, 56, 60, 62-64: The Orleans Housing Crisis

The housing crisis in Orleans continues to gain attention and funding — as well as urgency. (The causes of the crisis are described in an EXIT 89 deep dive, and a more recent issue brings readers up to speed on housing proposed, planned or underway at the Underground Mall, the Governor Prence Properties, 107 Main Street, and the old Cape Cod 5 Bank Operations on West Road.

Seven articles before voters on May 8 pertain specifically to housing. Article 31 asks voters to approve $275,000 for the Affordable Housing Trust Fund (AHTF), an annual request since the establishment of the Affordable Housing Trust Fund in 2018. Article 32 seeks additional funding of $225,000 for the AHTF, due to rising costs of housing units; the estimated cost of building one unit of affordable housing is now $500,000. Article 56 seeks approval to convey the Governor Prence properties, owned by the Town of Orleans and the Affordable Housing Trust Board, for housing development. If the Article is approved, the Town will begin the process of hiring a developer to realize the project.

Article 60 would direct the Select Board to petition the state to expand the AHTF's directive to include attainable housing as well as affordable housing. What's the difference? In a nutshell, affordable housing is reserved for households making up to 80 percent of the Area Mean Income (AMI). "Attainable" housing is for households making up to 200 percent of AMI. To give you an idea of what this means in real numbers: the 2022 AMI for Barnstable County was $108,700 for a 4-person household, so a 4-person household bringing in between $86,960 and $217,400 would qualify for attainable housing.

Article 62 asks voters to support Senator Julian Cyr's proposed legislation that would allow towns to create deed restrictions limiting rental or ownership of the deeded property to year-round occupants. Click here for a great read in Outside Magazine about how other resort towns have used this approach.

Article 63 would amend the zoning bylaw that currently requires a lot size of 40,000 square feet to build 1- or 2-family dwellings — effectively restricting Orleans housing to one home per acre. The amendment would apply to the now-sewered downtown area and allow a smaller lot size, of 20,000 square feet, encouraging the building of more 1- and 2- family homes. Sixty-nine lots in town would qualify.

Finally, Article 64 would amend a zoning bylaw to allow Accessory Dwelling Units (ADU's) on panhandle lots — another effort to encourage much-needed smaller housing units.

The Orleans Select Board and Finance Committee gave their unanimous support to all of the housing-related articles that have fiscal implications for the Town. A simple majority is required for Articles 31, 32, 56, 60 and 64 to pass and a two-thirds majority for Articles 62 and 63, amendments to Town zoning bylaws.
---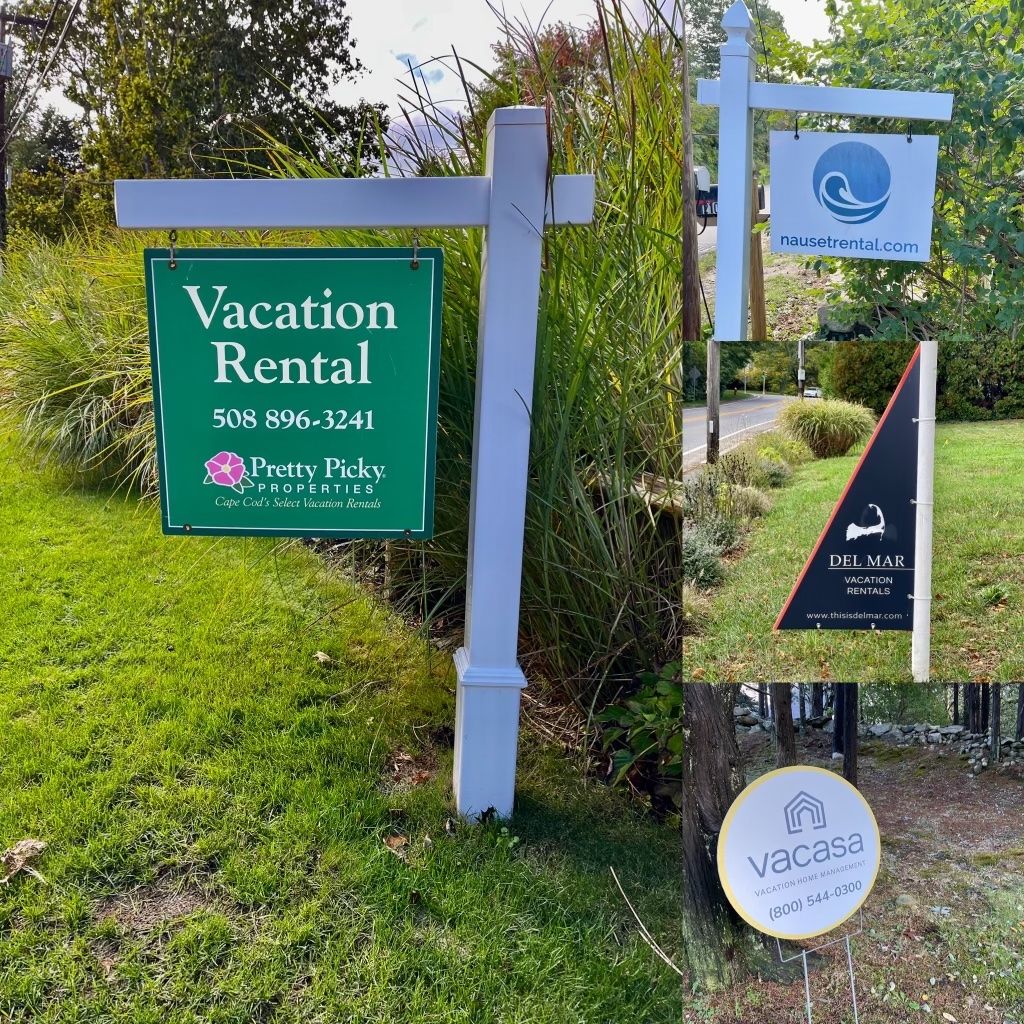 Article 53: Rental Registration Bylaw
An attempt at drafting and passing a short-term rentals registration bylaw failed at the October 2022 Special Town Meeting after much heated debate. This is a second attempt, with a pared-down registration form and an expansion to all rental activity — not just seasonal or short-term.

What is the current argument for rental registration? A Cape Cod Chronicle article from last month does an excellent job of explaining how the focus has changed from gathering information on short-term rentals to gathering information on all rentals, with an emphasis on the health and safety of renters — a concern that gained urgency with the tragic death of six-year-old Kyi Bourne in March 2023 in a fire at a local rental property that contained both illegal bedrooms and disabled smoke detectors. A sample annual registration form, which asks owners to attest to numbers of bedrooms, smoke detectors and carbon monoxide detectors is provided in the Warrant. The Orleans Select Board voted unanimously in support. At the time the Warrant was printed, the Finance Committee was split (3-3) with one abstention, reportedly due to the lack of clarity regarding enforcement as written in the bylaw. A simple majority vote is needed to pass.
---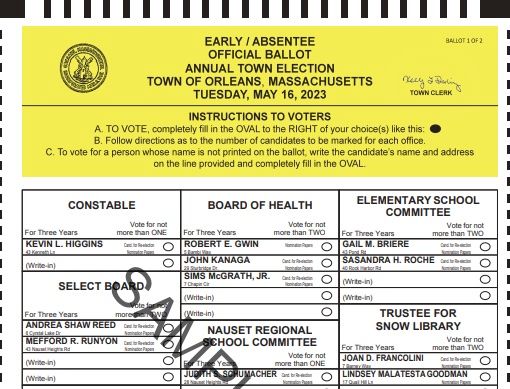 VOTE AGAIN ON MAY 16!!

This year's ballot for the Annual Town Election asks us to vote for: two candidates for Select Board, a Constable, two candidates for the Board of Health, two candidates for the Orleans Elementary School Committee, two Snow Library Trustees, one candidate for the Housing Authority, and one candidate for the Nauset Regional School Committee.
Click here to see Select Board candidates, Andrea Reed and Mefford Runyon, delivering short statements about their priorities for their second terms and taking questions at an hour-long event hosted by the Orleans Citizens Forum.

There are also 27 Ballot Questions. Questions 1-11 are tax increases and Proposition 2 ½ overrides. Questions 12-27 are Charter Amendments that were already approved at Town Meetings in 2022 and by the State — they just need a ballot vote at the annual Town Election on May 16, 9:00 AM - 7:00 PM at the Council on Aging Senior Center.

That's all, Folks!
---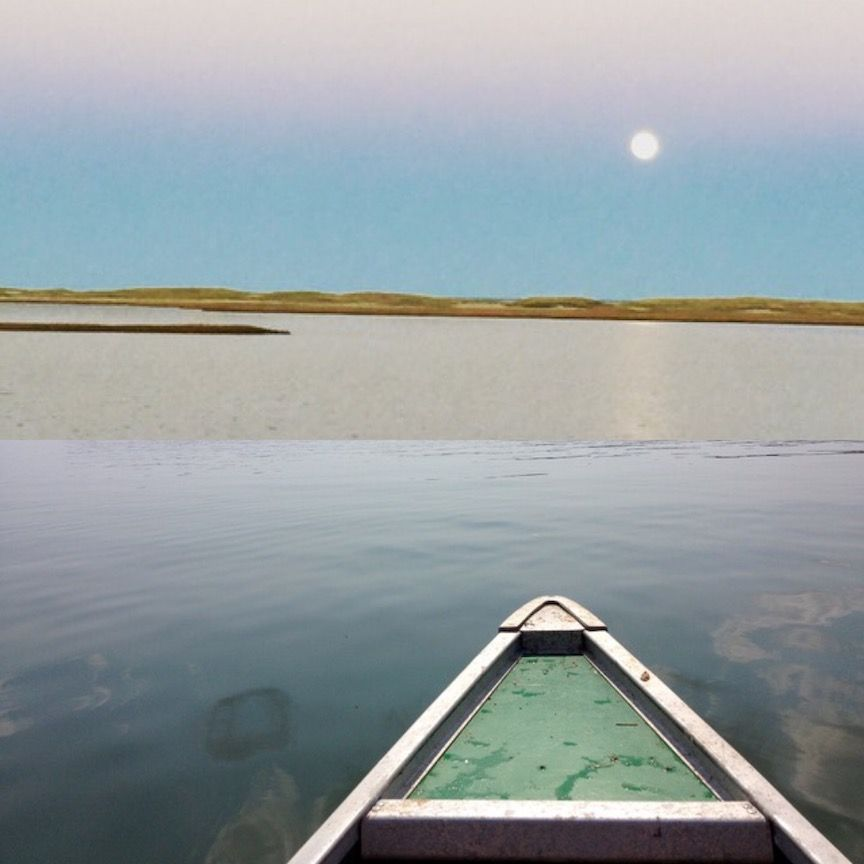 EXIT 89 is researched and written by journalists and authors Martha Sherrill and Emily Miller. Editing, tech support and infographics provided by Kazmira Nedeau. The Advisory Board currently includes Lynn Bruneau and Elaine Baird. We are all residents of Orleans.

Thank you for your support and feedback. We have new subscribers every day and are thrilled to be meeting a need.
Keep an eye on your inbox. Our next issue will be a recap of Town Meeting. Over the summer, we'll be working on updates and a new deep dive. Until then: Questions, concerns, suggestions, ideas? We'd love to hear from you at hello@exit89.org
---