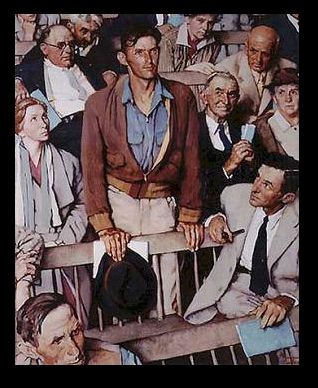 TOWN MEETING TONIGHT!
Norman Rockwell used his neighbors and friends in Southern Vermont as models for his 1941 painting Freedom of Speech, depicting a New England Town Meeting. From a series, The Four Freedoms, the work was inspired by a State of the Union address and ran in the Saturday Evening Post, alongside an essay by Booth Tarkington.
Our Special Town Meeting, tonight at the NRMS gym — right above the ballfield — starts promptly at 6 PM.  Doors open at 5 PM, where paper warrants and electronic voting machines will be handed out. Grab a seat and get voting.
Here's the EXIT 89 preview. Look for some friendly fireworks over short-term rental registration (Article 19) and fertilizer use (Article 32).
See you there!