We came, we saw, we passed (warrant articles) . . .

Orleans voters at the Annual and Special Town Meeting on May 9 considered a heavy warrant of articles over the course of a four-hour meeting. Seventy articles passed—including sewers, affordable housing, and Universal PreSchool support—many of them unanimously. Three articles were indefinitely postponed, and four failed: two Charter amendments, a Blue Economy study, and a petition to study possibly sewering Mill Pond, prompted by the Mill Pond Preservation Association.

The meeting got underway while residents were still filing into the Nauset Regional Middle School Gym, where a second room with socially-distanced seating was available. For the mostly-masked audience, it was a long sit on metal chairs and wooden bleachers, but things ran smoothly, thanks to great planning and execution by Moderator David Lyttle, along with town administrators and committee members. The indoor setting made the "ayes" and "nays" of simple majority vote easy to hear and many articles passed in under a minute.

A spirited debate about sewers was expected—and delivered: 24 speakers, both residents and town officials, offered explanations and opinions about the Downtown and Meetinghouse Pond sewering projects and the plan to split the cost (80/20) between the whole town and the properties being sewered. Other long discussions were prompted by the Town and School annual budget of $40.67 million and the planned affordable housing at 107 Main Street in East Orleans.  

Money—and how to spend it judiciously—was at the forefront of people's minds. Comments made at the microphones in the audience were unpredictable, as always, but returned again and again to town debt, town spending, and rising property taxes. People are feeling the squeeze of inflation. Nonetheless, residents voted to move forward with big ticket projects. For more explanation of those, see our last issue.
---
Our Quick Recap:

The Town and School Budget for FY23: Voters passed Article 13, the annual budget for town and school, by a large margin but not without debate. The article requires another vote at the ballot box tomorrow, May 17, to approve a Proposition 2½ general override to fund a portion of the town's share of the Nauset Regional School District assessment. Click here to view the FY23 budget.

107 Main Street: Voters approved Article 16—328 votes in favor, 102 against—for bond authorization of $1 million with the bond to be paid from the housing share of Community Preservation funds, which is supported by an ongoing surcharge on property taxes. The purpose of the bond is to acquire funds for the Housing Assistance Corporation (HAC) for the creation of affordable housing in East Orleans, a project that could be completed well in advance of the Pennrose housing development on West Road and offer 14 units for residents who would not be eligible for the lower-income housing at Pennrose. Arguments against funding the project focused on the price per unit and suitability of the site. "We are trying to not let the perfect be the enemy of the good," said Walter North, Chair of the Community Preservation Committee, who opened the 28-minute discussion. Constance Kremer, the sole member of the Finance Committee to vote in support of the article, called the measure, "a vote for housing now." Alan McClennen, Chair of the Affordable Housing Trust Board, reminded voters of the housing crisis Orleans is facing, and called 107 Main Street a "truly unique opportunity."

The Sewer Assessment General Bylaw, or "Betterment Bylaw": Voters approved Article 18 after 37 minutes of explanation and debate. Several property owners in the Meetinghouse Pond area spoke against the bylaw, which calls for 20 percent of the Phase 2 sewer project costs to be paid by the 481 property owners in the Meetinghouse Pond area. One resident, who called herself an ardent supporter of clean water and clean ponds, described the bylaw as "anything but fair." Other residents expressed frustration that firmer estimates of what they will need to pay to hook up to the new system are not available. After a motion to indefinitely postpone the article failed, voters approved the bylaw by a simple majority.

Meetinghouse Pond Sewers: We will be going ahead with Phase 2 of our Wastewater Plan. Voters—281 in favor, 114 against—authorized the $32.9 million expenditure for the work, the planning of which is underway. Here's how the schedule looks: If the ballot question for the expenditure passes at the polls tomorrow, Tuesday, May 17, then a certified vote is sent to MassDEP by June 30 and followed by a loan application in October. The bidding phase comes next year, January to March 2023, with a deadline to start construction in June 2023. The work will stretch over nearly three years, from June 2023 to Spring 2026.

Town Charter Changes: A slew of changes to the Town Charter were approved easily, and swiftly. Of the 12 articles calling for charter changes, two proposals, both related to Town Meeting procedures, failed. Article 61 would have reduced the maximum time allotted for each speaker from five minutes to two minutes. Article 62 would have reduced the quorum necessary to begin Town Meeting from 200 voters to 100 voters, and once the meeting had begun, to zero. Representing the Charter Review Committee, Gayle Meyers Lavin said other Cape towns have adopted similar quorum-reducing measures and have seen increased Town Meeting attendance. Orleans voters weren't buying it. One resident called the zero quorum measure "anti-democratic." Another said it went against the "proud heritage of New England Town Meeting." Elaine Baird, a member of the Finance Committee, which voted 6-0 against the measure, described a potential scenario in which only a few voters who remained at the meeting could authorize an amendment to any article, resulting in the approval of unvetted measures with huge financial implications. "It just doesn't smell right."

The Flashing Yellow Signal Lights outside the Fire Station: A petition article to deactivate three flashing signal lights that were installed last year on Eldredge Park Way was indefinitely postponed at Town Meeting after town officials reached out to the petitioner, Megan Kelly, and assured her that they were actively looking into re-engineering the lights—and acknowledged that while the system meets federal standards, it is not what was imagined or needed. The re-engineering is expected to cost between $50,000 and $80,000 and most likely paid for by the FY2023 motor vehicles and equipment stabilization fund.
Want to watch a video of Town Meeting? You can! Channel 18 has a page on the Town website offering meeting videos on-demand.  Click here to watch. A vote-by-vote account of the meeting will be posted on the Town website soon—on the Town Clerk's page. Stay tuned.
Didn't make it to Town Meeting this time? We hope you'll make it a priority in the fall. The future of Orleans is in your hands!
---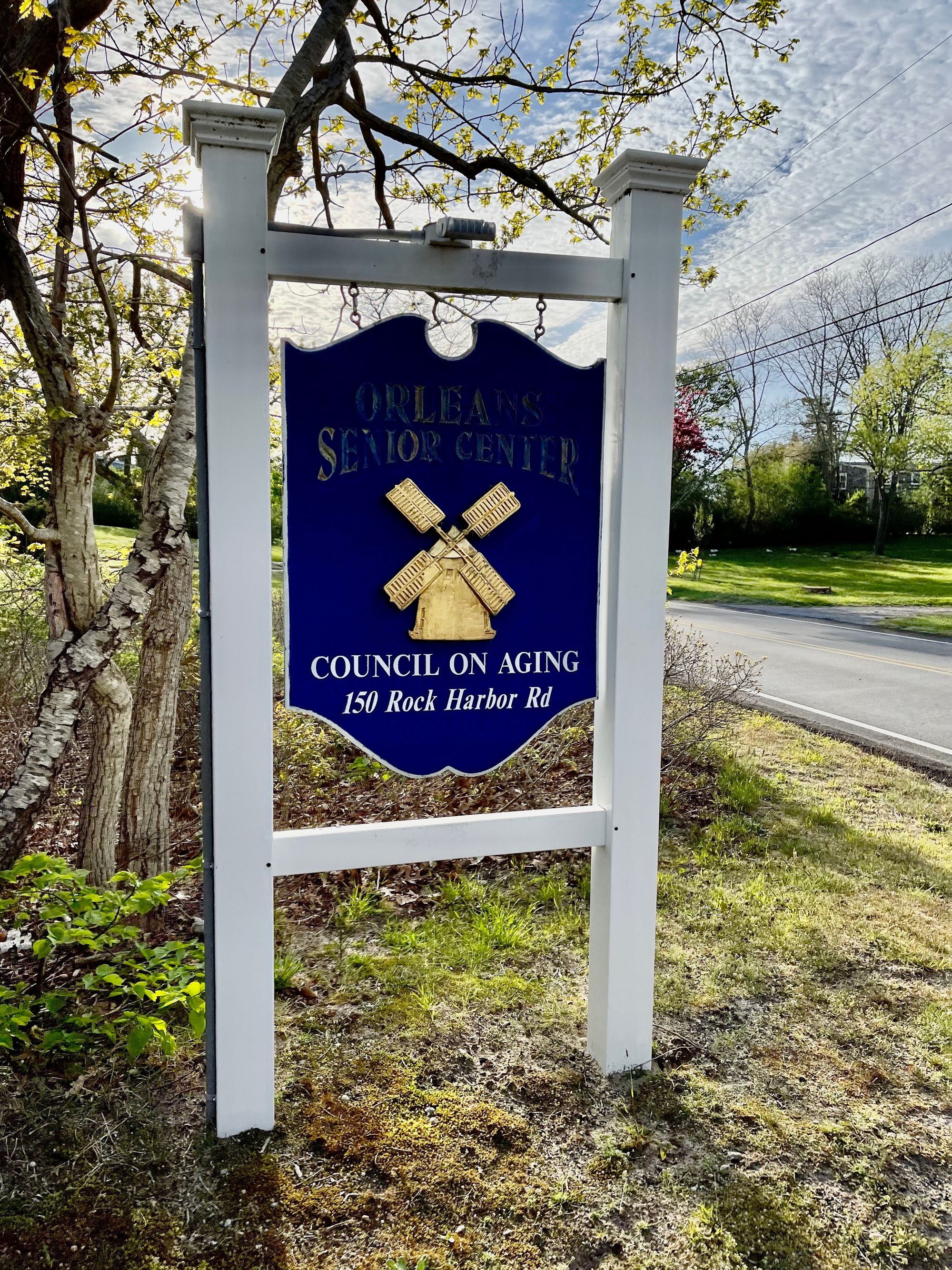 Vote Tomorrow
Next up is our Annual Election, held tomorrow, Tuesday, May 17, between 7 AM and 8 PM, at the Council on Aging Senior Center, 150 Rock Harbor Road. Click here to see a sample ballot.
What you'll be voting on:
Elections for several town positions, all unopposed: Select Board Members Michael Herman and Mark Mathison; Moderator David A. Lyttle; Constable Mary E. Stevens; Board of Health member John P. Smith, Jr.; Nauset Regional School Committee member Joshua W. Stewart; Trustee for Snow Library Pamela M. Ritchie; and two members of the Elementary School Committee, Virginia E. Stribula and Maxine L. Minkoff.
Question 1: Funding a portion of the Town's share of the School District Assessment (Article 13 on the warrant)
Questions 2 + 3: Proposition 2 ½ override funding for Meetinghouse Pond Collection System, Pumping Station Project and Meetinghouse Pond drainage improvements (Articles 19-22 on the warrant)
Question 4: Proposition 2 ½ override funding for Information Technology Modernization (Article 23 on the warrant)
Question 5 (non-binding): A resolution asking the town government to communicate with the State to oppose pumping nuclear waste from the Pilgrim Nuclear plant into Cape Cod Bay.
---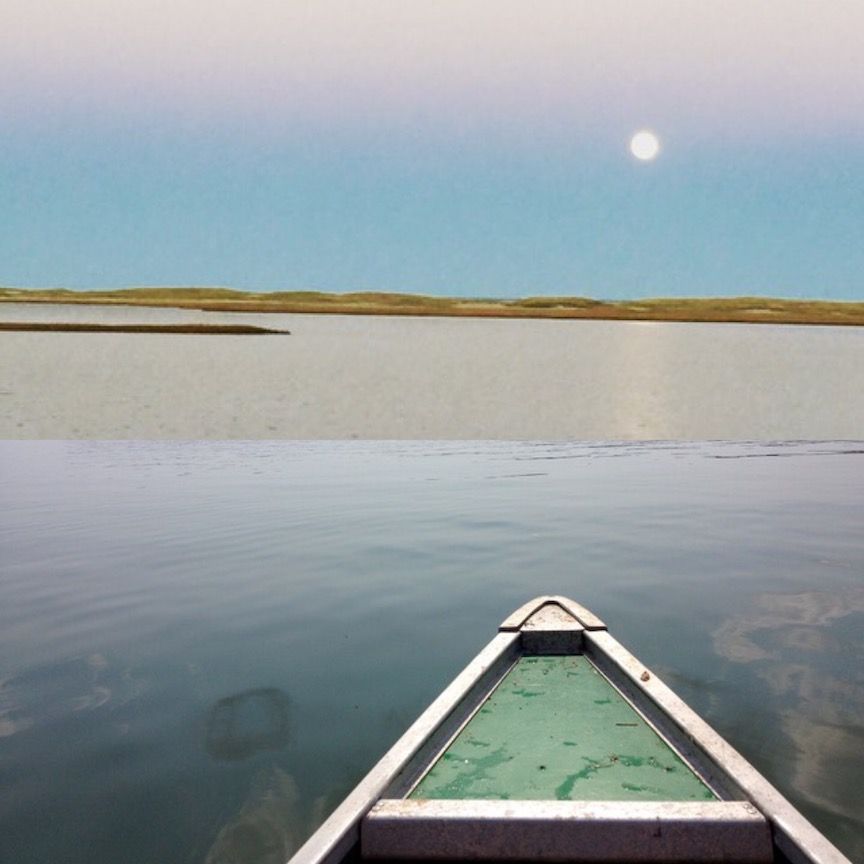 EXIT 89 is researched and written by journalists and authors Martha Sherrill and Emily Miller. Editing and tech support provided by Kazmira Nedeau. The Advisory Board currently includes Lynn Bruneau and Elaine Baird. We are all residents of Orleans.