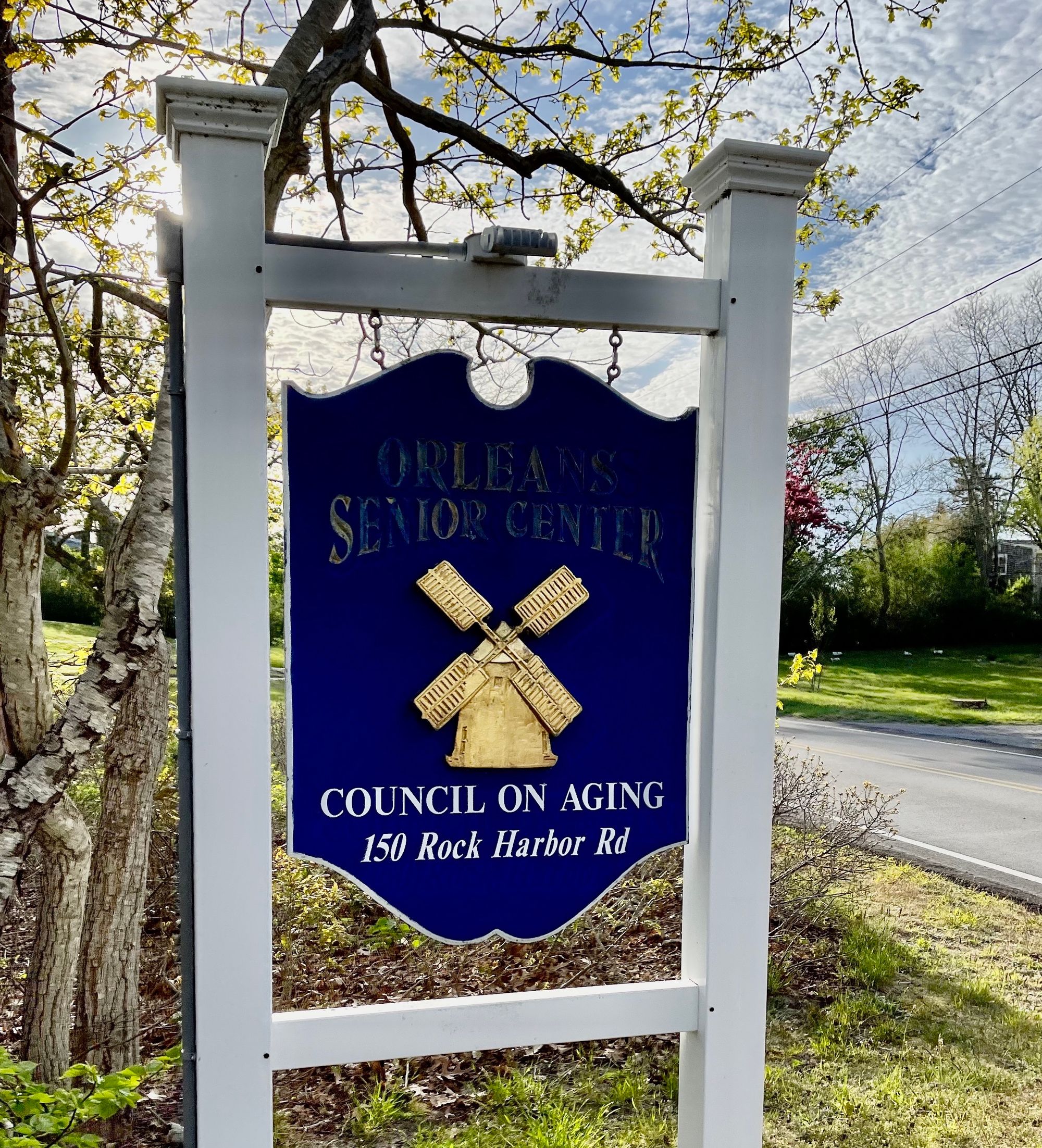 Vote Today.
Show up at the Council on Aging Senior Center, 150 Rock Harbor Road today, between 7 AM and 8 PM, and cast your ballot votes for five questions and nine candidates described below.  
Here's an easy link to the specimen ballot that is otherwise pretty darn impossible to find on our town website. And to learn more about the measures below, see EXIT 89's preview and recap of Town Meeting last week.
Question 1: Funding a portion of the Town's share of the School District Assessment
Questions 2 + 3: Proposition 2 ½ override funding for Meetinghouse Pond Collection System, Pumping Station Project and Meetinghouse Pond drainage improvements
Question 4: Proposition 2 ½ override funding for Information Technology Modernization
Question 5 (non-binding): A resolution asking the town government to communicate with the State to oppose pumping nuclear waste from the Pilgrim Nuclear plant into Cape Cod Bay
EXIT 89 has a question: Why the heck is it called a "specimen" instead of a sample ballot?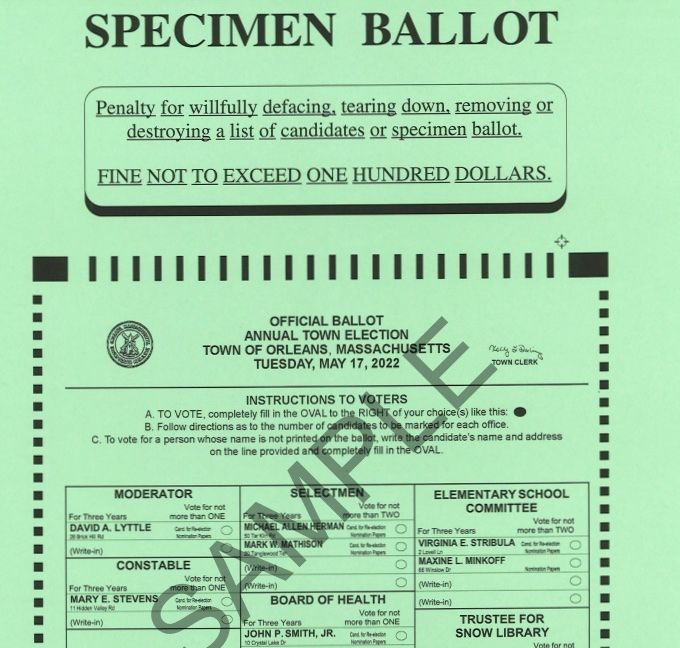 Here are the nine candidates on the ballot—all unopposed—for these important town positions:  
Select Board Members Michael Herman and Mark Mathison
Moderator David A. Lyttle
Constable Mary E. Stevens
Board of Health - John P. Smith, Jr.
Nauset Regional School Committee member Joshua W. Stewart
Trustee for Snow Library Pamela M. Ritchie
Elementary School Committee - Virginia E. Stribula and Maxine L. Minkoff
See you on Rock Harbor Road!