The Special Town Meeting on Halloween day at Nauset Beach parking lot was, by all accounts, an unqualified success.

The setting was spectacular, the weather cooperated, and though the pandemic logistics were formidable, the turnout was unexpectedly high. A total of 618 voters registered at the meeting. Some came on foot or rode a bike, but most residents arrived in cars and were guided to parking spots facing the dunes under a clear blue sky with the gentle roar of waves not far away.

Social distancing was required at the check-in tents, where officials handed out printed warrants and handheld electronic devices for voting. After the meeting got underway, roving spotters brought cordless mics to residents who raised a colored flag, indicating they wanted to speak. A buoyant mood prevailed. Halloween costumes and lots of canine companions were sighted, along with inside-car picnics, including at least one with sausages grilling on an open back hatch.

But it was a long, long meeting — even with electronic voting. After a 30-minute wait to accommodate the cars backed up on Beach Road, going through all 45 articles in the warrant took 4.5 hours.

Beach sticker fees for residents passed. The creation of five new enterprise funds for town operations was approved. Voters patiently made their way through a slew of housekeeping and zoning bylaw changes, supporting all of them and along the way, approved next steps for the ongoing Nauset Estuary Dredging Project and a ban on the sale of plastic water bottles in town. They voted to move forward on the purchase of a new pumper truck for the Fire Department and the funding of a feasibility study for a new Fire Station building – both requiring another round of votes at the Dec. 1 town election.

EXIT TWELVE used a stopwatch to track how long it took each article to be discussed and decided. You can click here to see the most debated issues. One-third of the meeting, roughly 90 minutes, was spent on the presentation and debate of three articles alone: whether to allow marijuana retail shops in Orleans and feasibility studies for a Community Center and the Governor Prence property on Route 6A.

Let's take a look at those.
---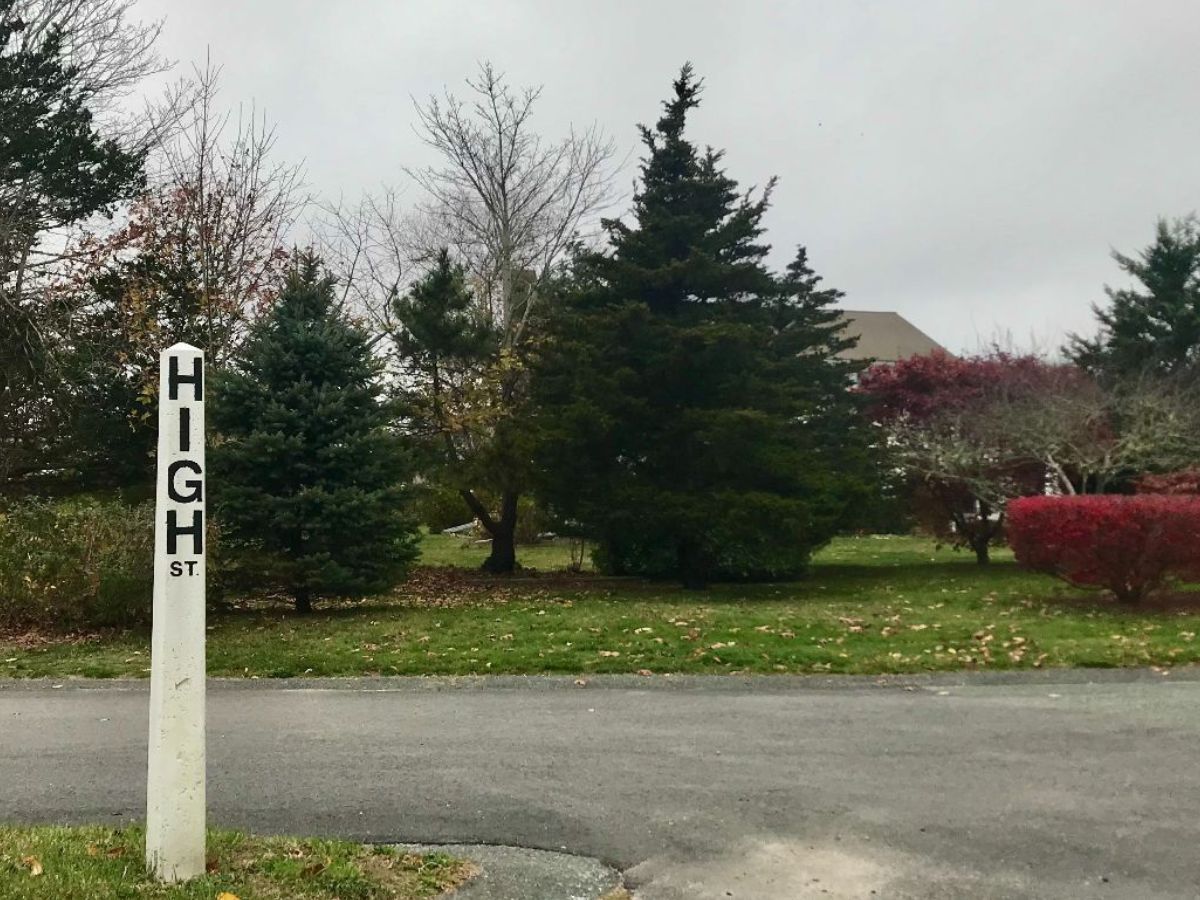 Marijuana Shops for Orleans
Two years ago, Orleans voters weren't ready to approve marijuana retail sales in town. Arguments against it ran the gamut from health concerns about the developing brains of underage consumers to social concerns. Would the presence of "pot shops" encourage drug use? Would they result in unwanted behavior? Crime? Loitering?

Since 2016, when recreational marijuana became legal in Massachusetts, the outer Cape towns of Eastham, Brewster, Wellfleet and Provincetown have lifted their bans on retail marijuana sales. Orleans took its time deciding.

This year, the proposal had unanimous support of the Orleans Select Board, majority support of the Finance Committee, and a split vote from the Planning Board (2 in favor, 3 against). At the Special Town Meeting, the debate ran just over 39 minutes. Seven individuals took to the microphone and made statements and four different votes were taken to move the question forward. Kevin Galligan, speaking as a resident rather than as Select Board Chair, argued that it is time to de-stigmatize marijuana — reminding voters that chiropractors and tattoo parlors were once illegal here. And the prohibition against alcohol, which the state of Massachusetts was the first to ratify, lasted thirteen years, from 1920 to 1933. There are now 35 establishments licensed to sell it in Orleans.

The proposal allowed for two shops in Orleans, each located in business districts but away from the village center. Police Chief Scott MacDonald was asked to share what he'd learned from the police chiefs of Wareham and Provincetown, where shops are up and running. There has been no spike in crime or other law enforcement issues, he reported, aside from the opening day events when police were needed to direct traffic. The article passed easily with the required two-thirds vote. (303 in favor, 123 against.)

When will the shops be open? The State of Massachusetts and its Cannabis Control Commission (CCC) have established a set of requirements, including zoning and planning restrictions, before vendors can receive final licensing. The shops cannot exist within 500 feet of schools or daycare centers, playgrounds, parks or any facility where children are known to congregate. Another requirement for licensing is something called, "A Host Community Agreement," in which each town establishes the terms of its financial arrangement with marijuana retailers. In Provincetown, for example, shops pay 3% of their revenue to the town. The two marijuana retail shops currently open for business are each expected to generate between $400,000 - $560,000 in revenue for the town during a normal year of operation. (The pandemic closed them down for part of 2020.) Multiply that estimate by two or four or six, depending on how many shops a town has, and the anticipated boost to revenue can be substantial.

Orleans has not made a decision about its host agreement yet — whether to charge 3%, or more — and whether the revenue generated will be earmarked for a specific fund or funds, something that has been done in other towns. But if two shops open as predicted in 2022 and bring an additional revenue of $800,000 to $2.24 million annually to Orleans, the town will have to consider how that money should be spent. If you've got ideas, this is the moment to speak up. Suggestions can be left at the "Ask the Select Board" page of the Town website, or click here.
---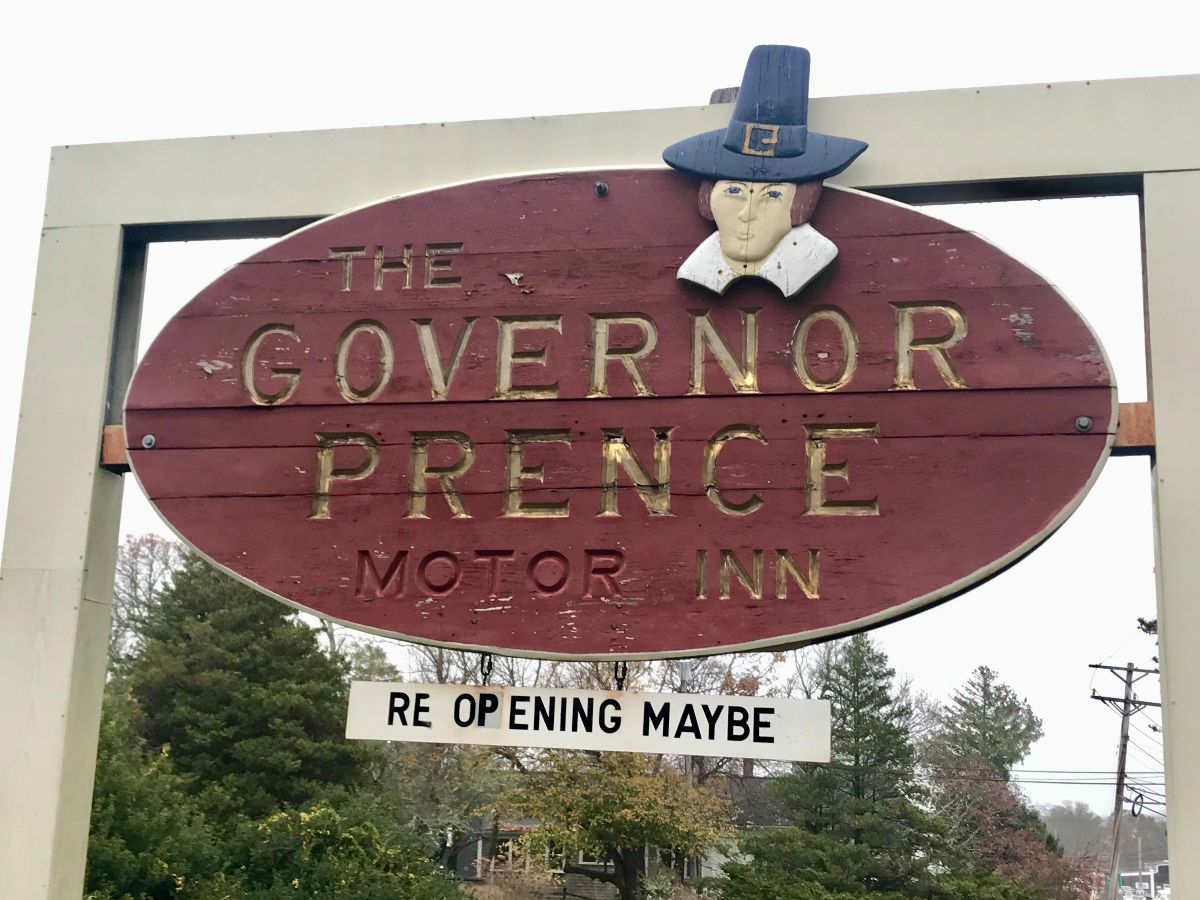 Gov. Prence Gets A Study
The impassioned debate about whether or not the Town of Orleans should consider acquiring the Governor Prence Inn property ran for 28 minutes and featured 13 speakers.

The first step in considering whether this site could be useful to the town is a feasibility study, which needs to be finished quickly, in time for public hearings and a vote at the next Town Meeting in May, 2021. Otherwise the property — a five-acre parcel in the center of town, currently assessed at $1.8 million with a land value of $998,300 — will likely go on the open market next summer.

The $15,000 feasibility study passed easily (400 in favor, 103 against) and will explore "potential reuses" of the property, including affordable housing, which is where the debate focused. With the rising real estate prices — in 2020, the average single-family home value, according to the town assessor, was $828,700—more and more people are being priced out of the Orleans housing market. Addressing this issue, the Affordable Housing Trust Board voted on Nov. 17 to allocate an additional $14,900 toward the Gov. Prence study to focus specifically on affordable housing uses.

The term affordable housing has a number of meanings, but with the average price of a single family home approaching $850,000 next year, many people who work in Orleans and make it such a vibrant place — our teachers, first responders, caregivers, restaurant staff, retail workers, landscapers — can't afford to live here. Housing is considered "affordable" if your rent or mortgage payments are less than roughly 25% of your annual income. Since the average annual household income on the Lower and Outer Cape is around $70,000, that means an affordable rent or mortgage payment for the average income is $18,000 annually or $1500 per month. There are fewer and fewer houses in that range.

Other speakers at Town Meeting reminded voters that the potential for affordable housing is only one aspect of the feasibility study. The property could be used in other ways to mitigate economic disparities in Orleans by creating jobs and contributing to the town's commercial vibrancy. The property could be the site of a satellite college campus or a hi-tech hub and conference center. Making use of its location in the heart of town, others reimagined it as the setting for a new library, cultural center, movie theater, and shared office space.

Could it become the site of a future community center? Residents who participated in a Recreation Advisory Committee survey last year expressed great enthusiasm for a community center in Orleans. But a feasibility study for a community center that was proposed at Town Meeting failed to pass. Why? That's the subject of the next recap.
---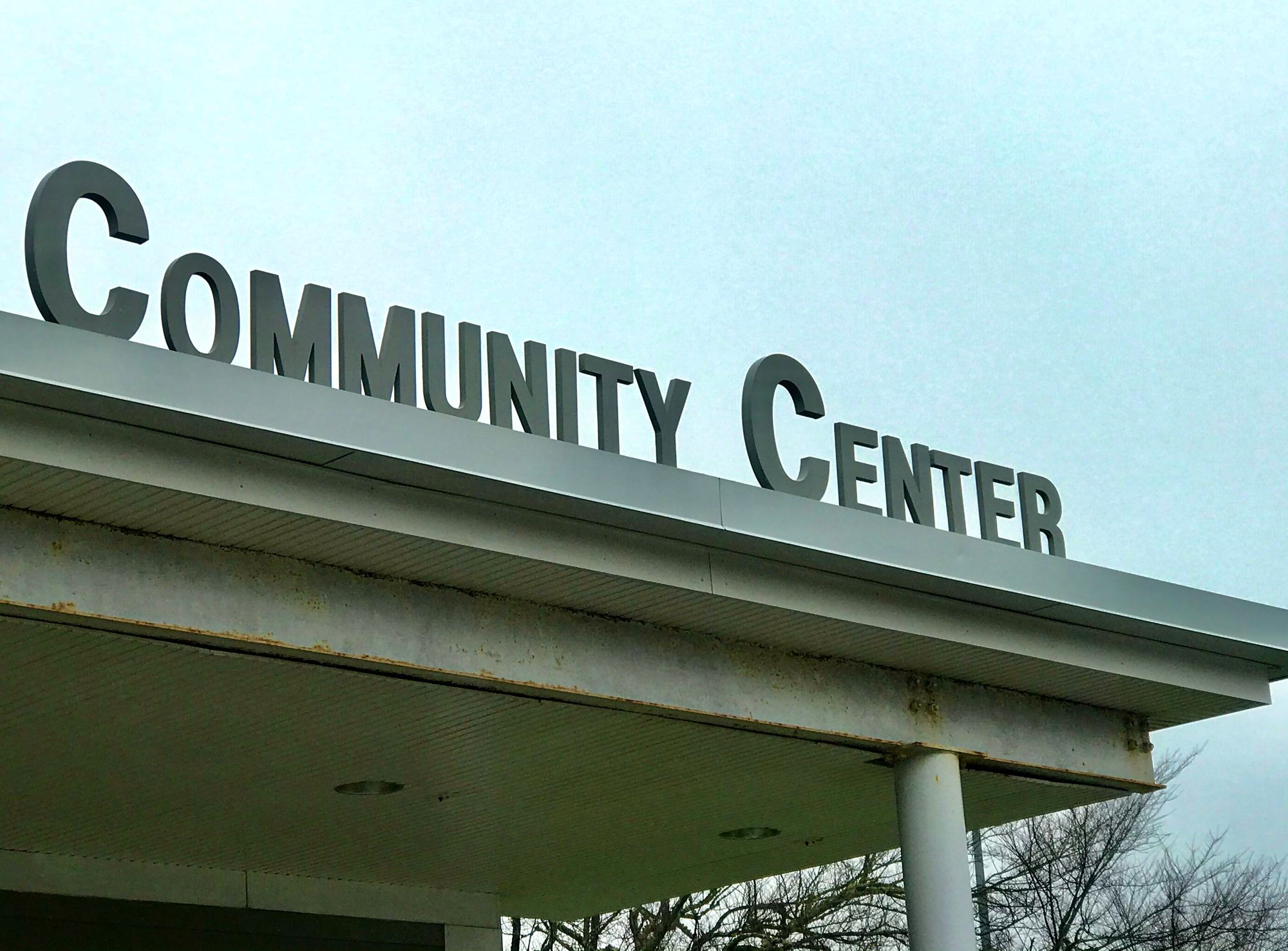 Unattainable Fantasy or In Reach?
By far, the most emotional debate of the day was about the funding of a Community Center feasibility study for $75,000. After 10 speakers and 20 minutes of discussion, a total of 523 votes were cast for the article. It needed 392 votes in favor to meet the three-quarters vote required, but received only 297.

Why did it fail – and by so much? One obstacle was the process by which the article came to the warrant. It was initiated originally by a citizen's petition. Had it been a Capital Improvement Plan (CIP) project that slowly made its way through the regular budget and CIP vetting process, the community center would have been voted on with the rest of the CIP, not as a stand-alone project, and would have needed only a simple majority to pass.

Another reason it failed to pass: bad timing. In a year of economic hardship and uncertainty, a sense of practicality dampened excitement for the idea. Of the 10 speakers, only one individual dismissed the idea outright as fiscally irresponsible if not unnecessary. ("What is wrong with you people!?") All of the remaining speakers spoke positively, at times urgently, about the ways a community center could serve the town. Many of them touched on the benefit to young families who struggle to make ends meet, imagining how such a place could offset the expense of living in Orleans, namely the housing costs — by offering a free or inexpensive location for after-school programs, daycare, extracurricular classes, team sports, exercise and swimming programs, if a community swimming pool were part of the plan.

In Chatham and Harwich, retirees and seniors share in the benefits of their community centers, where lectures, concerts, movies, exercise and adult education classes are offered. (Over the last decade, the concept of a "senior center" has been jettisoned by many small towns nationwide in favor of facilities designed for a wide range of ages, a place with job boards and job fairs, meeting and conference rooms, high-speed internet hubs, and other amenities serving everyone from seniors to young families.)

Popular as the idea may be, the hurdles are steep. On Halloween, with no actual site in mind, a pandemic underway, and a presidential election a week away, Orleans voters weren't ready to move forward.

Could affordable housing be compatible with a community center? This is something the feasibility study for the Gov. Prence property could grapple with, or the town will, if a proposal to purchase the property is made. If you are interested in seeing an Orleans Community Center materialize in the future, you could reach out to the Orleans Planning Board or the Orleans Recreation Advisory Committee. And stay tuned for the advertised public hearings during the Gov. Prence feasibility study, which will be completed by late winter.
---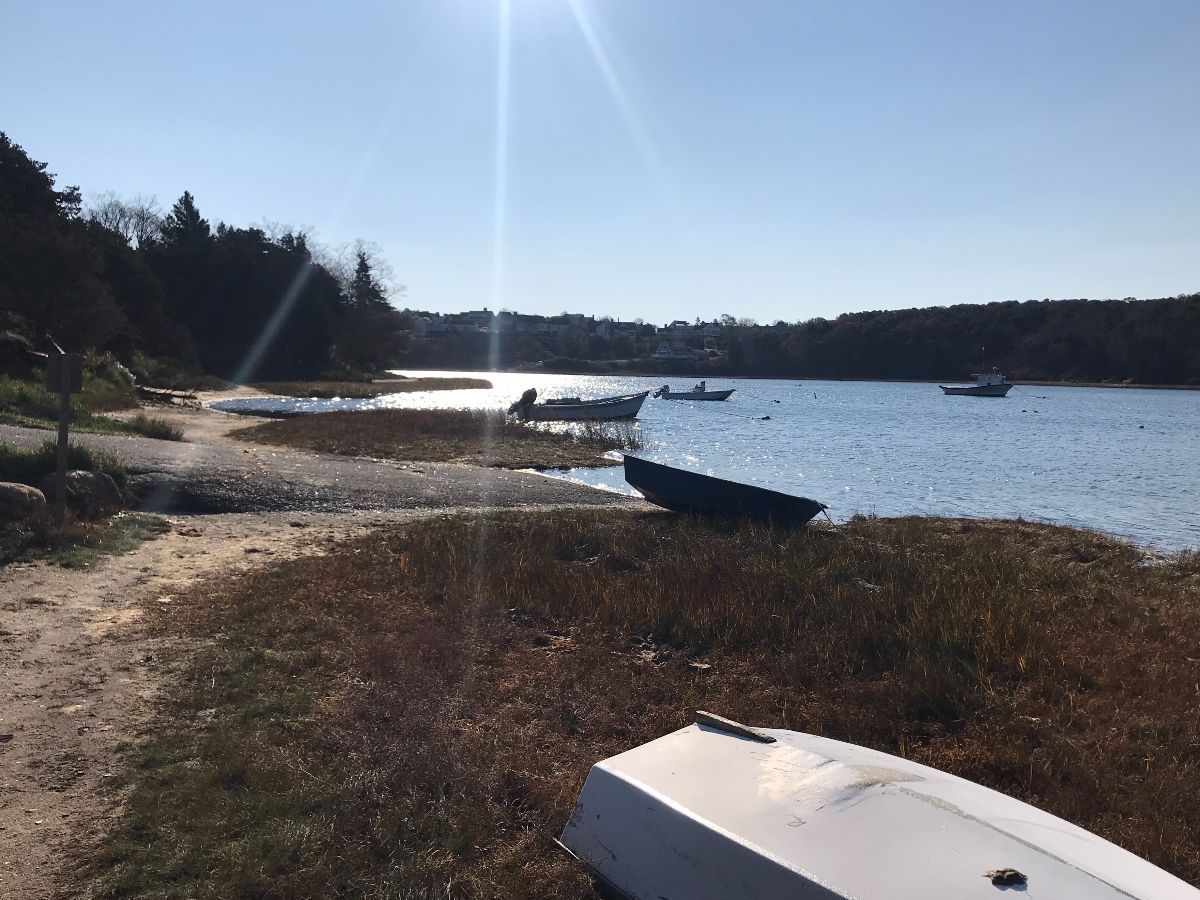 No Fix for Mill Pond Landing; No Tax Relief for Volunteers
As always, Town Meeting delivered some surprises. The failure of an article for funding a restoration of Mill Pond Landing was one. The article lacked concrete details that might have persuaded more voters to approve the price tag of $350,000 and throughout the ten-minute discussion with 4 speakers, there seemed to be some confusion about who should be paying for this restoration. Answer: The town of Orleans is responsible for maintaining its landings and public roads.

Like the community-center study, this article had some process hurdles because it did not come before voters as a Capital Improvement Plan (CIP) project, the way other recent improvements have, like Rock Harbor's new bulkhead, the Nauset Estuary dredging, the erosion mitigation at Nauset Beach, or the Hubler Way Road upgrade by the entrance to Nauset Beach. Orleans has more coastal access sites than most Cape towns but currently there is no town landing work scheduled through 2026. That is a surprise in itself.

And another one: a proposal offering tax relief for low income seniors in exchange for volunteer work failed by one vote, after 7 minutes of debate. Why? The presentation didn't offer much in the way of encouragement for the innovative idea and 3 speakers seemed mystified why Orleans would need this. The proposal would have been more compelling with more specifics, including how many seniors would likely qualify and what the real cost to town would be. The Select Board is currently considering next-steps for both of these, so you may be seeing them reappear on the warrant in spring.  

How do you think Town Meeting went?

Let the town know!
Vote Again December 1
We are not done voting! Articles that require an override of Prop. 2-½ need another step to be funded, a vote at a Special Town Election on Dec. 1. This year, that includes the fire station study, the new pumper truck, and the Nauset Estuary dredging project.

Ballots will be waiting for you on Dec. 1, at the Senior Center, 150 Rock Harbor Road, between 11 am – 6 pm. Standing in the voting booth, you'll figure out quickly that the ballots were printed in advance of Town Meeting, because two articles that failed, the Mill Pond Landing restoration and the Community Center study, are on still on it — #3 and #6. You can ignore them.

Earlier this year, if you requested to receive "all 2020 ballots by mail," then you should have the ballot already. (They were sent out the week of Nov. 12.) There is still time, but not much, to request a mail-in ballot. The deadline is Wednesday, November 25. Contact the town clerk if you have any questions: 508-240-3700 x2405.
---
This edition of EXIT 89 (formerly EXIT TWELVE) was researched and written by journalists and authors Martha Sherrill and Emily Miller. It is a prototype that is looking for an audience. The Advisory Board currently includes Lynn Bruneau and Elaine Baird. We are all residents of Orleans.
Learn more about EXIT 89.