Town Meeting — or "TM" in town-government lingo — happens just once or twice a year. The next meeting, coming up soon, on Monday, October 25, at 6 pm at Nauset Middle School auditorium, should be short and sweet with only 23 articles on the Warrant.

We will be doing lots of "housekeeping" votes — the settling of accounts and other accounting-related matters —but there are also articles that could be game-changers for the future of Orleans.

This issue of EXIT 89 will focus on those. Keep reading to learn about proposals for a new Nauset Beach parking lot, the emergency dredging of Rock Harbor, a revised feasibility study for a new Fire Station building, an updating of the master plan for wastewater in Orleans, and finally, the proposed funding of pre-school for every three- and four-year-old in Orleans.
---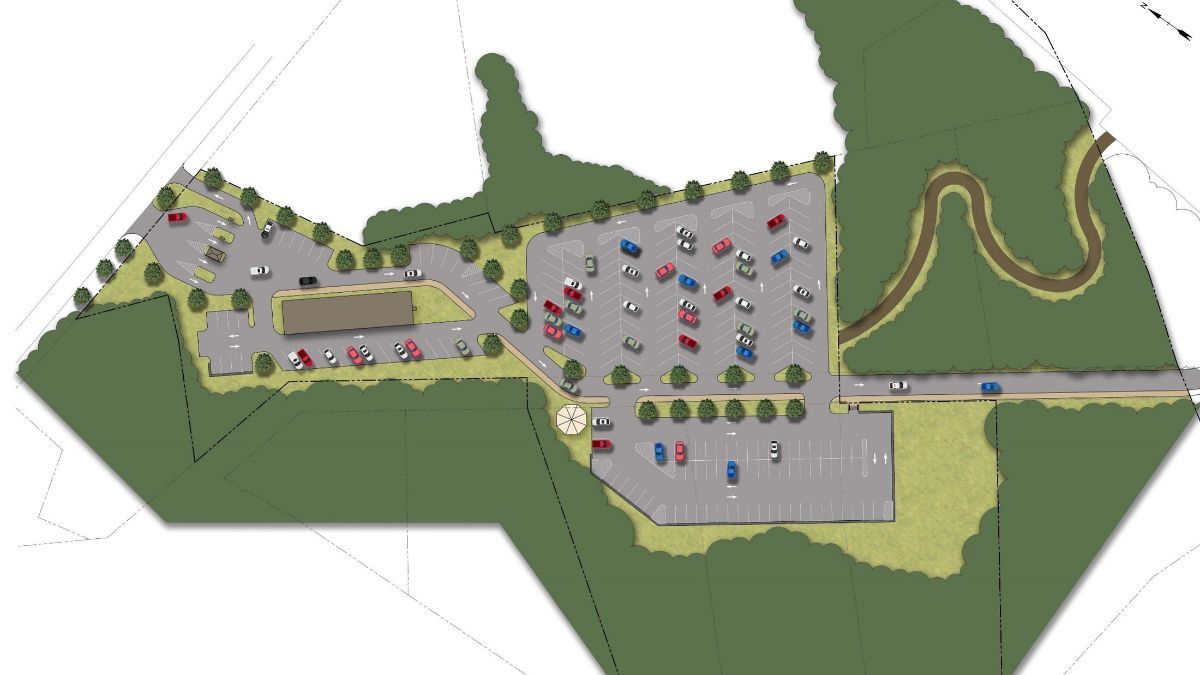 Article 7: Nauset Parking Lot 2.0
Erosion and storm damage have always been a reality on Cape Cod, since the ending of the last Ice Age. Over the centuries, storm waves and wind have done their thing, eating into the coastline and making changes to the land. In the last fifty years alone, Nauset has lost 700 feet of its beach to the Atlantic. Throw climate change into the mix and the frequency and severity of storms are expected to amplify.
Looking ahead at changes to come, the town of Orleans purchased the old Nauset Beach-Side Motel, operated for many years by the Hubler family, for $4.2 million in 2010. The property included 1.7 acres on a rise behind the Nauset Beach Inn, formerly known as Nauset Knolls.
It was a moment of foresight on the part of town. In 2015, the Woods Hole Group was hired to study the beach and provide likely scenarios for its future. The forecasts were pretty dire. The firm reported that Nauset Beach was moving westward, or "retreating" toward the parking lot. Eventually — maybe soon — the lot would be underwater.
That retreat increased in the winter of 2018, when three Nor'easters took away more than 85 feet of beach, resulting in the demolition of Liam's Clam Shack and removal of the picnic area and gazebo bandstand. That really hurt. The town worked hard to come up with short-term solutions to keep the beach open: the dune was built-up and planted, a new picnic area was created, food trucks replaced the beloved clam shack. Long-term solutions began with a design phase. Coastal Zone Management gave Orleans a grant of $79,152 to come up with a plan for the Hubler property, where the administration buildings and public bathrooms, as well as parking, could be moved eventually.

The next phase: Construction. Approval is needed from voters on Oct. 25 to borrow an estimated $3.3 million to fund the execution of the design — SEE ABOVE — which includes a 218-space "upper deck" parking lot, a multiple-lane entrance, utilities, a septic system leach field, and an access road to the beach. The state is providing an additional $1 million toward the project.
Article 7 received unanimous recommendation from both the Select Board and the Finance Committee — and requires a two-thirds vote at Town Meeting to move forward, plus a simple majority vote at the Special Town Election on November 2 to support a Proposition 2-½ override to pay for the bonds.
How prepared is Orleans for the impacts of climate change? A future issue of EXIT 89 will offer some answers. In the meantime, here's a statistic to wrap your head around: Until 1994, Nauset Beach typically lost 2.2 feet each year to erosion, according to Tom Daley, Director of the Orleans Department of Public Works and Natural Resources. That annual average is now more than five times greater, about 12.1 feet a year.
---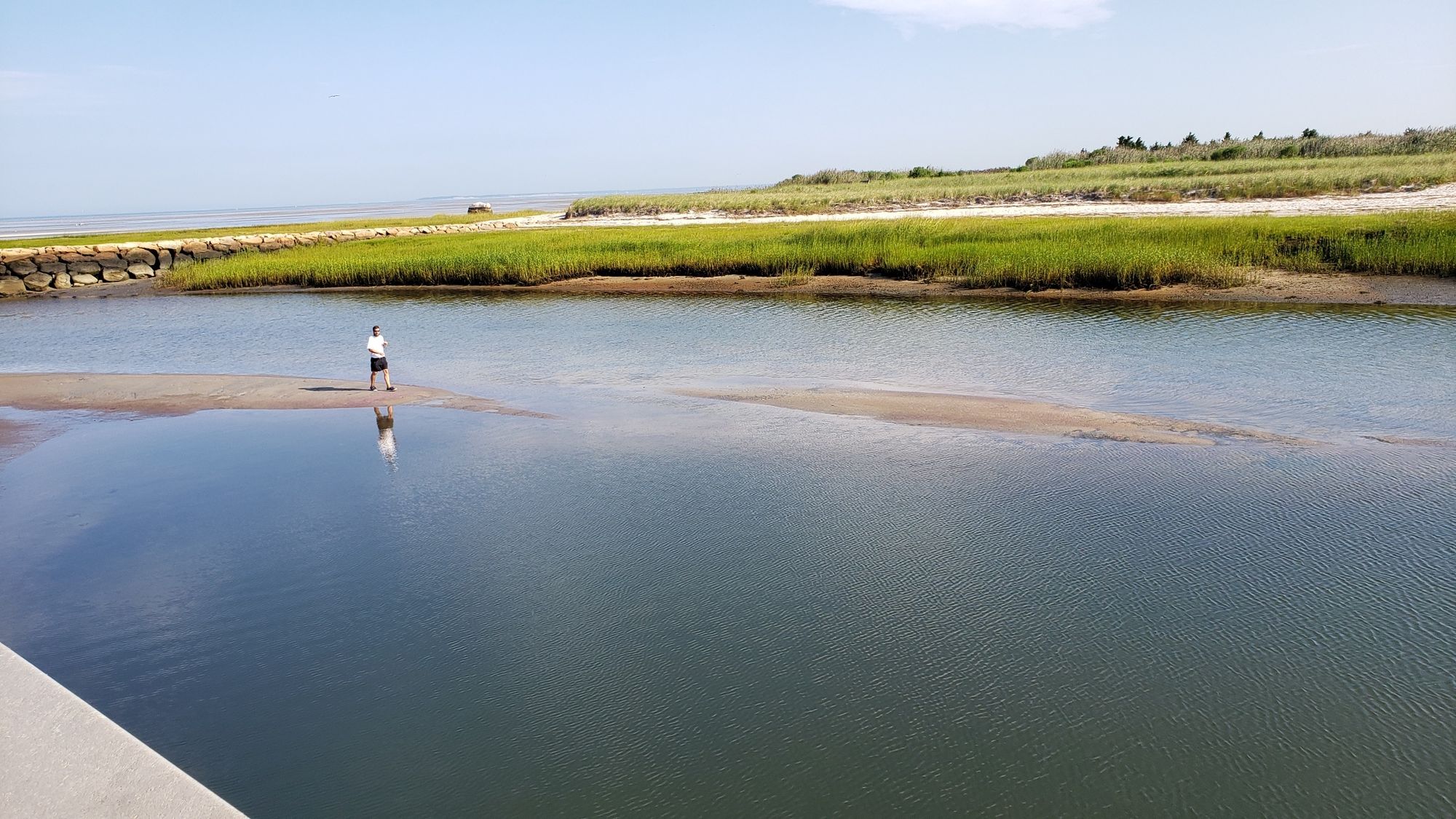 Article 8: Rock Harbor Emergency
Over time, sand accumulates in the Rock Harbor channel and a shoal forms, creating difficulties and hazards for boaters. Every eight to ten years, it needs to be dredged. The cost of a full dredging ran to a little over $1 million when it was last done, in 2014, a sum that was split between Orleans and Eastham. The next full dredging, already included in the Orleans Capital Improvements Plan, is set for fall 2023.
Except ... there's already a shoal growing in the middle of the harbor — SEE ABOVE. The Department of Public Works received a letter this summer from the Town's Shellfish & Waterways Advisory Committee describing the shoal as an emergency — an impediment to safe navigation that cannot wait until 2023.
The solution: An emergency dredging of the channel where the shoal is growing. This entails removing an estimated 1,470 cubic yards of sediment, which will be stockpiled for re-use later at Nauset Beach. An existing permit can be used to cover most of this work, but additional emergency permits will be required. Due to current restrictions on dredging, the work needs to occur within the two-month window of December and January of this winter, when the territory of flounder and right whales won't be compromised.
Article 8 asks voters to approve the borrowing of $580,000 to fund the work. This proposal received a unanimous recommendation from both the Select Board and the Finance Committee. It will need a three-quarters vote at Town Meeting to pass and another vote on the Nov. 2 ballot.
---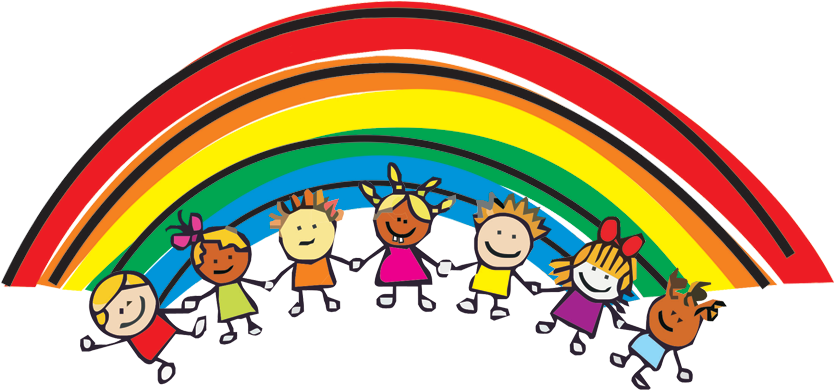 Article 9: Preschool For All
Many young families struggle to afford to live in Orleans. At Town Meeting, voters will be asked to approve funding of a new program allowing all local three- and four-year-olds to attend preschool, regardless of their family's finances.
The program would cost $495,000 a year and provide up to $5000 a year for every three-year-old, and up to $10,000 a year for every four-year-old. (That's approximately four hours of early-childhood education each school day for a three-year-old, and seven hours a school day for a four-year-old.)
To participate, parents would complete an application proving residency and their child's age. Upon approval, they could enroll their child in any licensed, participating program on the Cape, and Orleans would pay the schools and providers directly.
The benefits of early childhood education — including greater success in school, higher graduation rates, and higher earning potential in the workforce — are widely-documented. But, as of now, Orleans doesn't have much to offer its families with young children. Currently, Orleans Elementary has pre-K spots for only eight in-district kids, chosen by lottery and costing the Nauset School District $141,877. The proposed program would provide funding for 66 kids a year to attend private programs. This number (66) was derived from the running average of kindergarteners entering Orleans Elementary School since 2006, and from the number of Orleans three- and four-year-olds currently enrolled in nearby preschool programs (49).
Many of our neighbors — Provincetown, Truro, Wellfleet, Eastham and Mashpee — already run similar programs and have seen immediate and continuing benefits, according to Gail Briere, chair of the Orleans Elementary School Committee. At a joint meeting on September 1, Briere told the Orleans Select Board that the program would be a "win-win for the community, families, and young learners," describing it as a "natural evolution of the great education that is already evident in Orleans." Not only would it provide "immediate support to families," she said, but it would also relieve grandparents and other extended family members or caregivers, and benefit the Cape's pre-schools.
Ultimately, though, Briere said, "it's about the children."
Both the Select Board and the Finance Committee unanimously recommend Article 9. If passed at Town Meeting, the program will also require a vote at the Special Town Election on Nov. 2, as required by MA General Law. This program would be funded by an additional $495,000 in real estate and personal property taxes and, going forward, would be included in the annual budget. To learn more about Universal Pre-K, visit the Select Board's information page on the program, and don't miss the helpful FAQ's.
---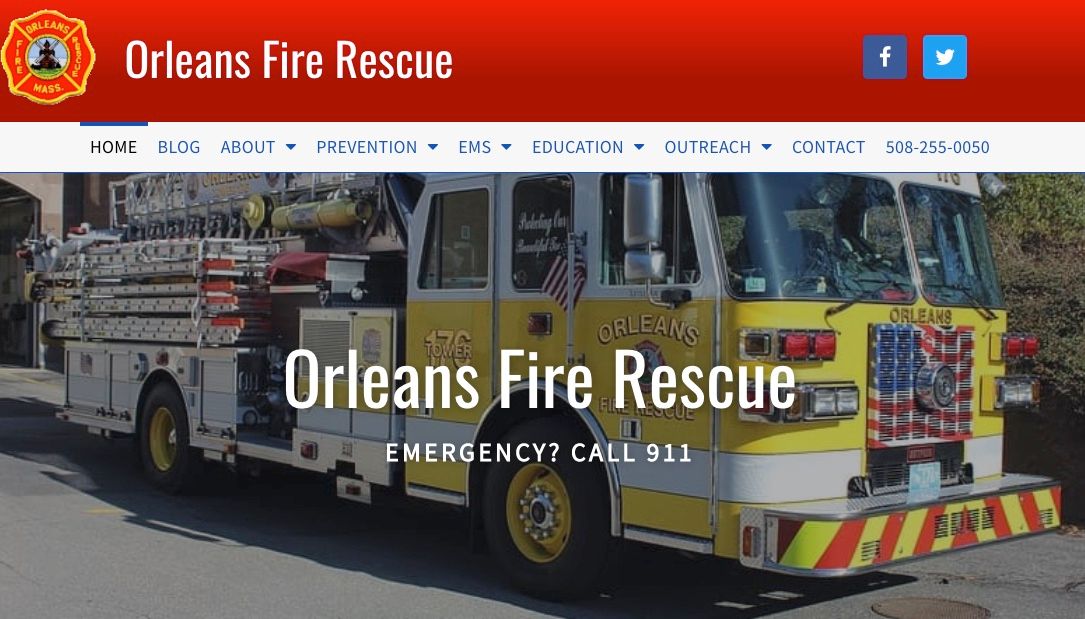 Article 10: Revised Fire Station Study
At the Halloween Town Meeting last fall, Orleans voters approved $100,000 for a feasibility study for a renovation/addition for the Orleans Fire Station. The study was guided by three milestones:
1. Assessment of the Existing Facility
2. Development of Two Building Models
3. Refinement of Chosen Conceptual Design
The Galante Architecture Studio, which was hired by the town to perform the study, only made it to the first milestone. The firm determined that the existing Fire Station, built in 1987, was located on an undesirable site and beyond repair.
Article 10 asks voters to approve $100,000 to study building a new fire station on a more suitable site. The expanded study would also provide for completion of milestones 2 and 3 mentioned above, focusing on a building concept that provides a functional and safe environment. Both the Select Board and the Finance Committee recommend support. It requires a three-quarter vote to pass.
---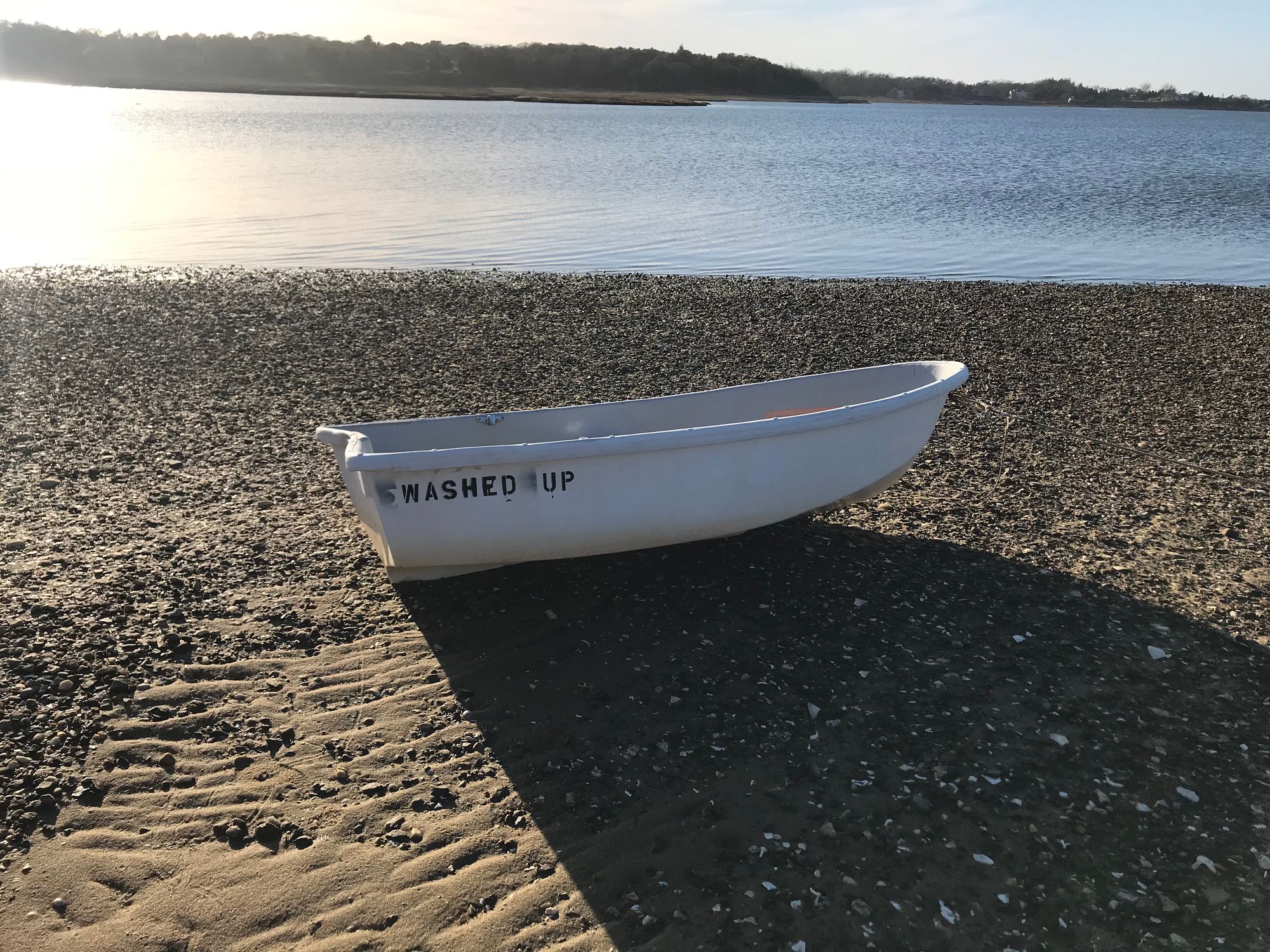 Article 22: Wastewater Master Plan
If you've been living year-round in Orleans for more than a decade, the word "wastewater" might send you spiraling to a dark place — and some unpleasant memories. The road to sewering has been long and hard. But this is a moment to stay on task. There are some next steps to consider.
Quick history: A comprehensive wastewater plan was approved in 2011, calling for the sewering of roughly 60% of Orleans. But the plan hit snags at two subsequent Town Meetings, once failing to pass by only six votes. The price tag was hefty. And there was a basic lack of understanding among residents as to why Orleans was bothering to tackle this challenge in the first place.
Why? On the most basic level, the lack of adequate sewers threatens the town's economy and health. It isn't simply that Orleans businesses have been hampered by the limited number of customers and overnight guests that they can serve. More urgently, the lack of sewers has caused the number of septic fields to grow — and the amount of waste from those fields to leach higher and higher levels of nitrogen into our coastal areas and ponds. To ignore these conditions is short-sighted. We are wreaking havoc on our most precious town assets.
After several years of outreach and explanation, the importance of sewering was embraced by voters in 2015 — and a consensus was reached to sewer 23% of the town initially, beginning with downtown Orleans and then Meetinghouse Pond. In addition to traditional methods of sewering, we voted to implement pilot programs using alternative approaches, like installing "Permeable Reactive Barriers" (PRBs) under the Nauset Regional Middle School parking lot next to Eldredge Park and aquaculture treatments in parts of Town Cove, Pleasant Bay and Lonnie's Pond.
Progress Report: The sewering of our downtown district and the operation of a new wastewater treatment facility will be completed in September 2022. Following that, businesses and residents will have one year to hire engineers and hook up their properties to the new sewer lines. In the meantime, the work on Meetinghouse Pond is scheduled to begin in spring 2023.
At Town Meeting, voters will be asked to approve the creation of an updated master plan for the next phase of work. There is growing concern about the health of our freshwater ponds, and a need to sewer more of the town in order to reduce the number of septic fields leaching nitrogen and phosphorus into our groundwater. The Massachusetts Estuary Project (MEP) has determined that many more septic systems must be eliminated in order to restore and protect coastal water quality. (Its study determined that the Pleasant Bay Watershed needs a 65% reduction in septic systems, the Nauset Watershed needs a 55% reduction, and Rock Harbor Watershed needs a 70% reduction.)
First, an analysis of the alternative treatments must be done. How did the PRB's at Eldredge Park perform? Did the aquaculture at Lonnie's Pond remove nitrogen from the water? This analysis is important to understanding the best way to move forward.
Article 22 asks voters to approve a transfer of $250,000 out of the Wastewater Special Purpose Stabilization Fund for the purpose of funding a Wastewater Master Plan for Freshwater Ponds and Tonset Road and Rock Harbor Watershed Areas. The Select Board and Finance Committee voted unanimously in favor. It requires a two-thirds vote to succeed.
For a deeper dive, see the Orleans Pond Coalition's discussion of the wastewater challenges we face, the excellent discussion offered by the Cape Cod Commission, and  the FAQs page on the Orleans town website. The Mass Estuaries Project takes a look at all of coastal Massachusetts with many reports on bays, watersheds and estuaries in need of protection on the Cape and Islands.
---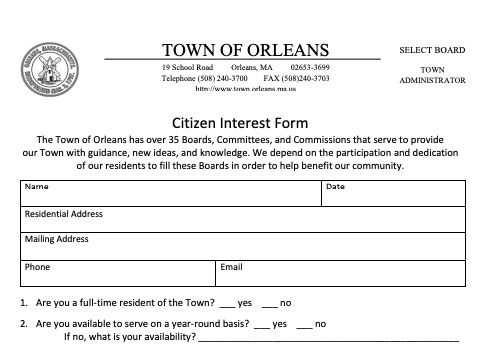 See You at Town Meeting
We know some of you have never attended Town Meeting. And we aren't going to badger you with questions about why. We just want you to consider going.
So here's what you need to know:
The meeting starts at 6 pm on Monday, October 25 inside the Nauset Middle School auditorium. Masks will be required. Childcare for kids who are kindergarten-age or older is being offered in a classroom or part of the gym. If you want a good seat, you might want to arrive a little early.
Once there, pick up a printed copy of the Warrant (or get one at Town Hall now). Register for your handheld electronic voting device. Then sit back, enjoy the show, and feel the thrill of direct democracy in action — something billions of people on this planet cannot do.
One last thing: Don't forget the Special Town Election the following week, when a new Select Board Member and four questions need your vote. Click to see the Sample Ballot. Mail-in ballots may be dropped at the Town Hall drop-box to the right of the front door. Or vote in person on Tuesday, November 2 at the Council on Aging / Senior Center, 150 Rock Harbor Road from 9 am-7 pm.
How else to get involved? Take a look at the Orleans Citizens Forum events, which dig deeper into the issues and grapple with the decisions about our future. Or you can volunteer to serve on one of the 35 boards, committees or commissions that keep Orleans humming with new ideas and solutions for the challenges we are facing. Great places to life don't happen by accident! Fill out the Citizen Interest Form in the back of the printed Warrant. Seventeen town committees currently have vacancies. For more information on boards and committees, contact Molly Bates at 508-240-2415 ext. 2415.
Your voice deserves to be heard!
---
This edition of EXIT 89 was researched and written by journalists and authors Martha Sherrill and Emily Miller, along with summer intern Hanna Sweeney. Editing and tech support was provided by Kazmira Nedeau. The Advisory Board currently includes Lynn Bruneau and Elaine Baird. We are all residents of Orleans.
Learn more about EXIT 89.