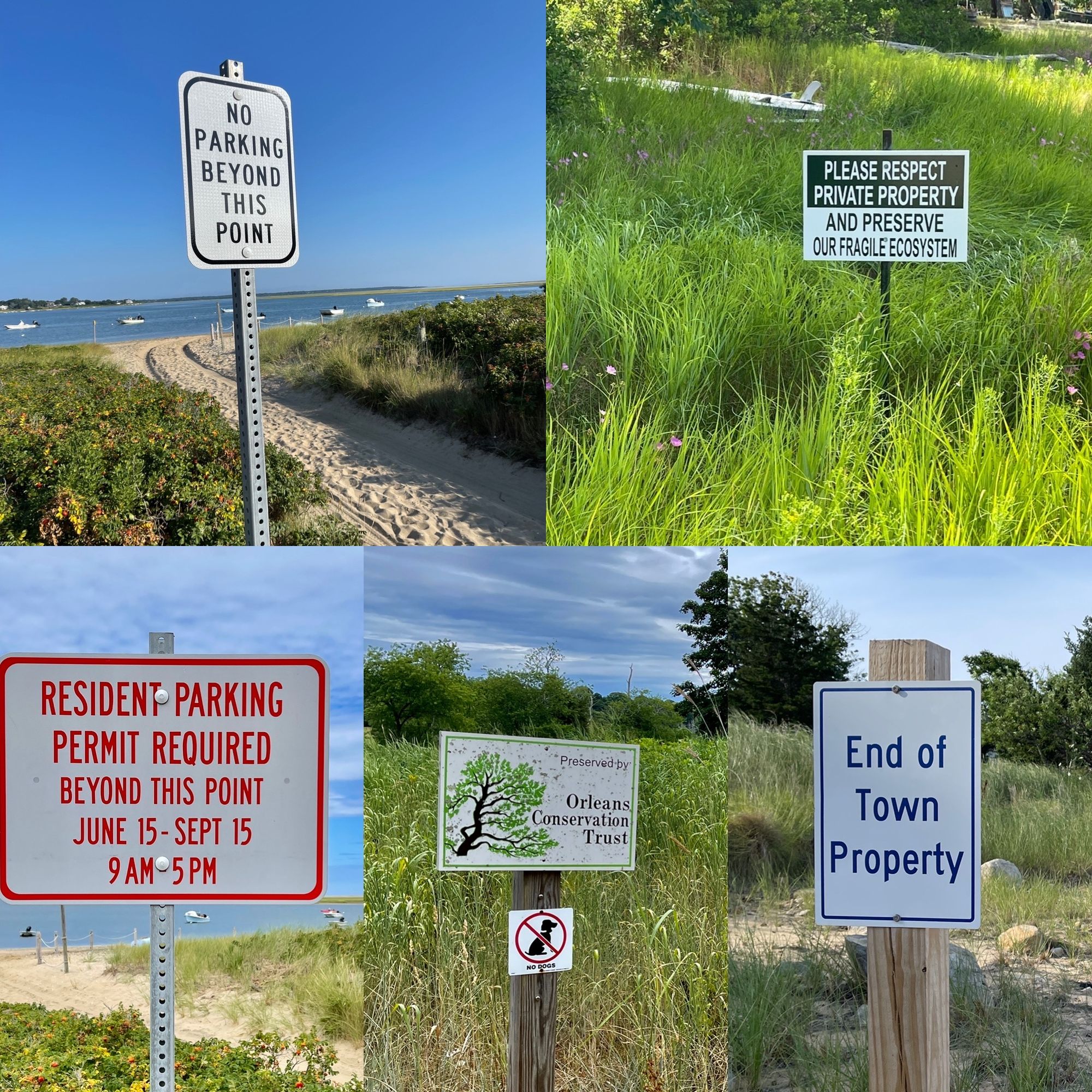 Walking on Private Property
"Whose woods these are I think I know
His house is in the village though."
–Robert Frost
Orleans has about 50 miles of tidal coastline, including some of the most spectacular beaches and seaside scenery in the world. Its 63 freshwater ponds are pretty amazing too.
Ever wonder where you are allowed to walk, swim, sunbathe?
And what about your dog?
Here's the reality: About 90 percent of that saltwater shoreline, divided into 635 waterfront parcels, is privately owned. And 80 percent of the freshwater pond-front is in private hands too.
The next issue of EXIT 89 — landing in your inbox later this week — explains the rules of engagement. And we describe a few examples of what can happen when those rules are ignored . . .